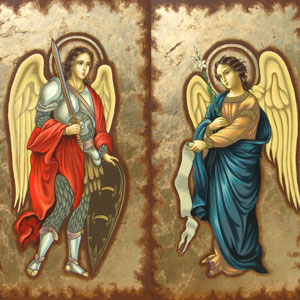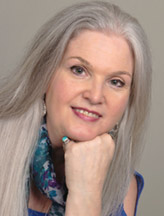 Get a Reading with Pandoria x9806
Our world is currently in a time of great change and transition. Consciousness is rising, which is wonderful. But it is hard for many to accept change. This is stirring up the discord which lies within each of us and many are not doing well adjusting to the higher frequencies. Craziness abounds, and it is very challenging indeed. We are in the throes of giving birth to a new era of conscious awareness - this is good news! 

Ask and You Shall Receive
Fortunately, we are being given much assistance from the angelic realms. The angels are very eager to help anyone who asks them. But they must be asked! They cannot assist unless invited. There are so many angels provided for us by the creator of all that is, and they are beyond number. There are angels for just about every kind of situation. You do not even need to know their names. The Patron Angel of Peace is Seraphiel, chief of the Seraphim. They are highest ranking order of angels. Seraphim are the angels of light and love. All one needs to do is ask for the angel who aides humanity in _________ to assist you with let's say your marriage/relationship.  Try saying "I call upon the Angel of relationships to help me with bringing to my awareness what I need to know to have my relationship with <name> be a successful and happy one." It is really that simple. But again, you do have to ask! 

Below are names of angels and their area of assistance. It is important to keep in mind that the angels can best help us when we do not have a preconceived idea of how the help will come. For example, if you are asking for help in your relationship and have a dream that seems to indicate that you need to make an adjustment or are told you do, and not the other person like you thought, you should just go with it. Sometimes we are the ones that need the attitude or perception adjustment. 

My Favorite Angels to Call Upon:
Anael ~ Marriage, Love and Relationships
Achaiah ~ Patience and Understanding
Archangel Cassiel ~ Enslaved, Persecuted, and Poverty 
Archangel Gabriel ~ Birth and Death
Archangel Azrael ~ Anxiety and Mental Health, Insomnia Comfort, Death and Grief
Archangel Jophiel ~ Art and Beauty
Archangel Raphael ~ Divine Physician, Healing, Knowledge and Wisdom
Archangel Michael ~ Champion of Humanity, Protection and Safety (helpful with traffic jams and electronics)
Raziel ~ Manifesting, Esoteric and Spiritual Wisdom and Psychic Abilities. 
Sarah ~ Stress and Powerlessness
Zachariel ~ Memory
Zadkiel ~ Government, Justice, Mercy, and Forgiveness

The angels frequently tell me that all my troubles stem from within me and I know this to be true. There is always some unresolved pain or conflicted belief within. I'm the one needing the adjustment! When I see with the new awareness the angels show me, and heal the pain of the past, my relationships always improve!!!