---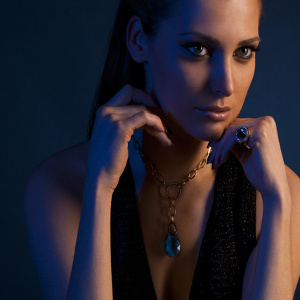 School is competitive. Students have to work hard to get the best grades and learn the skills needed to be successful in a career. Luckily, there are all sorts of things that can make school easier, such as the powers of crystals. Take a look at these six ways crystals can help students.
Help With Concentration Issues
Some students have a hard time focusing on lectures or getting their schoolwork done, especially in the afternoon hours. This is because there's no designated nap time at schools anymore and most cultures don't incorporate a siesta. Some crystals that can help students with concentration issues include topaz, apatite, pyrite, calcite, emerald, and ruby. These crystals work best when worn around the neck, close to the brain.
Help With Electromagnetic Frequencies
In today's society, everyone has a cell phone, computer, iPod, and other electronic gadgets at their fingertips at all times. Schools are also full of technology. That means students need protection from all the electromagnetic frequencies that theses gadgets give off. Some crystals that repel these frequencies include black tourmaline, amazonite, aventurine, and unakite.
Help With Stage Fright and Anxiety
Starting school is scary but so is giving a presentation, performing in a play, or simply standing in front of others that you don't yet know. Luckily, there are several crystals that can help students overcome stage fright and the fear of starting new things. Some crystals to try include amethyst, chrome diopside, clear quartz, rose quartz, and lapis lazuli. An astrologer can tell you specific crystals that align with your numerology.
Help With Self-Esteem

Unfortunately, bullying is a common occurrence in school, whether you're in elementary school, high school, or even college. Bullying can do all sorts of negative things to a student's self-confidence and self-esteem. Some crystals that can help with this problem include aquamarine, red tiger eye, watermelon tourmaline, green tourmaline, sodalite, garnet, and carnelian.
Help With Motivation Issues
It's common for people to get depressed and feel down every once in a while, but this can be problematic at school. It causes students to lose the motivation to learn and enrich their lives. Some crystals that can help students with motivation issues include citrine, rutilated quartz, rhodochrosite, tiger iron, chrysoprase, and red tiger eye.
Help With Stress
There's no doubt about it—school is stressful. The more projects and classes a student has to handle, the more stress that comes with it. Some crystals that help with stress include chrysocolla, blue calcite, green aventurine, amethyst, morganite, angelite, and selenite.
These are just a few ways crystals can help students be successful in school. If you're having a specific problem with school that is not addressed in this article, talk to an online psychic for a detailed list of crystals that can help you. A psychic can also tell you the best place to put the crystals, such as around your neck, in your pocket, or even at the tip of your shoe. Each crystal works differently when placed near different parts of your body.
Share This Page
---
Leave A Comment
You must be logged in to leave a comment. click here to login
Comments