Holiday Blues? Focus On These Twelve Joys! By Psychic Trecinda (Part 2)
Published Date 12/15/2012
Category: Life, Destiny & Meaning
---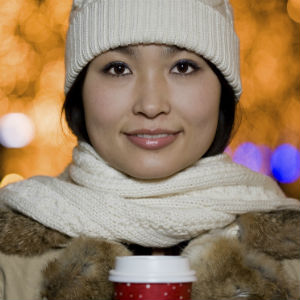 Part 2 of a 2-part series

When the special events and activities of the season get the better of you, try these joys to make your holidays bright.


7.

The Joy of Planned Travel
During the holidays, airline tickets and travel plans can look like convoluted systems of torture when layovers, baggage loss, and system delays get in the way. Break from the herd and plan your holiday visits on non-traditional days, and pack as lightly as possible. Travel light on non-peak days and avoid the headaches!
8.

The Joy of Keeping Physically Fit
We can beat stress much more effectively when our bodies are in prime condition. Gyms offer introductory programs at this time, more than any other, in preparation for the New Year. Take advantage of these programs, or get outside and walk, jog, bike, climb, hike, mall-walk… ANYTHING to keep yourself moving! Keep that blood circulating, and you'll avoid being slogged in the doldrums!
9.

The Joy of Working Towards Goals
Having goals can keep us focused and keep us driven toward progress. When we MEET those goals, it brings us much satisfaction, joy, and confidence. Don't let the activities of the holiday season steal you away from working toward your established goals. Plan for success by completing the shopping, cooking, and decorating early, and keep it simple in order to maintain a balanced schedule! The holiday is NOT a time for dropping the things that bring you joy!
10.

The Joy of Meditating
No matter the time of year, making some time for your own spiritual self is important. Each and every day, find five-to-twenty minutes in which you can just sit or lie quietly while either in silence or with relaxing music, and turn your thoughts to your inner self. Listen to your heart. Listen to your head. Listen to your own Great Spirit. Your own inner self will tell you when to do more and when to pull back. By maintaining a schedule for meditation every day, you will create the foundation for a happier life, not just during the holiday season, but for all year round!
11.

The Joy of Being Outdoors
The sights and smells of the great outdoors have fueled humanity for ages. We NEED to take in the energies of the great outdoors! The sun's light shines down upon the flora and fauna all over planet Earth and causes it all to thrive. With its waning light in the wintertime, it is even MORE important to get outdoors and soak in as much sunshine as we can! Get out there, and get some sunlight upon your face!
12.

The Joy of Giving
The very best thing that we can do to forget our blues is to get out and do something for someone else. Plenty of opportunities abound for volunteering at shelters and centers for the aged or disadvantaged. Musical talents are in demand during the holiday season, too; the age-old carols and jingles are a welcome sound to those who are not able to get out and about. When you see the smiles that you put on the faces of others, then you will truly forget your own blues!
No matter our walk of life or situation, these twelve joys can apply. All manner of joyous activity and fulfilling exchanges to you and yours during this holiday season!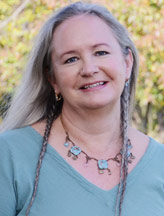 by Trecinda x7031
Share This Page
---
Leave A Comment
You must be logged in to leave a comment. click here to login
Comments