Help Earth to Help Yourself: HOW to Give Back to the Earth by Psychic Libby
Published Date 5/29/2013
Category: Life, Destiny & Meaning
---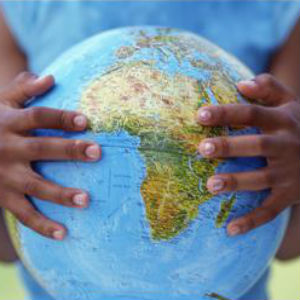 Last time, I ended with asking how you can face the overwhelming imbalance on our planet and make a difference—while helping your own abundance in the process.
Fortunately, there is a fairly simple answer that crosses almost all spiritual paths. It is the law of tithing. It says: as you give, so shall ye receive. Now don't panic if you're on a tight budget, as you don't always have to tithe with your hard earned income!
So what do you tithe? The three Ts: time, talent and treasure. What does that look like specifically?
Here are only a few examples:
1.Time: Slow down and notice the beauty around you when you go for a walk or a drive. Let your energy come into the present moment. As we become more harmonious, so does everything around us! Take the time to pray for the earth each day, for all the animals and ecosystems that are in so much danger. Send love and healing. Sign online petitions that support saving animals, oceans, create renewable energy, and so much more. Take the time to find earth-friendly products when you shop! Cleaning products, clothes and cars… everything can be made sustainable. Find out how your politicians vote on the environment. The time you take will come back to you in so many ways!
2.Talent: Volunteer for an organization that does river/lake cleanup or go on a fundraising walk. These activities are fun and you'll meet new folks! Or use your own talents to create a fundraiser; sell something you make and donate the proceeds. Learn new skills, such as composting from home (you can even do it in an apartment and it doesn't smell!), organic gardening at home, or just generally keeping your home and office more sustainable and healthy. There are numerous talents you can learn and use—most of which will come back to you immediately, as well as metaphysically in time.
3.Treasure: Yes, this is where you donate money to an organization that is helping to serve the earth. But remember, even a small amount can help! Don't have $300 or even $30 to give? Give $3! Every single bit helps. The best way can be to donate an amount every month from your checking. Organizations that know how much they have coming in every month can make better plans. Just donate when you can. Or sign up others to donate for a walk or run you will participate in. Volunteer for a thrift store that gives to the planet… there are many ways to give treasure.
I promise you, all of these things will come back to you, over and over. In the physical realm, you can learn new skills, make new friends, learn about important issues and feel more effective. You'll live more healthily and help others do the same, which counts for a lot! At the very least, you will be helping preserve life on our planet. At best, this all comes back metaphysically as well. New job opportunities and other unexpected sources of income will come up.
When you give, you always receive in return. Giving to the earth is the broadest and best way to give, as no matter what, you're helping yourself and others. We need to learn to treasure the biosphere surrounding everything we care about, it instead of taking it for granted, in order to survive and thrive. Both spiritually and physically speaking, it will pay back for the rest of your life!
So whether you pray and meditate for the earth, live more sustainably, vote for politicians who support the planet, buy products from corporations using green practices, sign petitions supporting the earth, donate to environmental organizations, spread the word to inform others, or take action to stop dangerous projects… all of these things will come back to you. I've seen it and lived it over and over.
I'm hoping you all will put some of these steps into place and start to see your lives blossom as a result—you will reap a harvest of rewards by fall. This is how the earth blesses us, and we bless in return. Best of luck to you, and blessed be!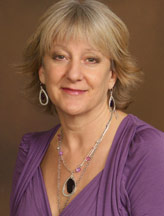 Libby x8294
Share This Page
---
Leave A Comment
You must be logged in to leave a comment. click here to login
Comments