Harnessing the Winter Solstice Energy for 2020 by Psychic Arthur
Date 12/17/2020
Explore More: Winter Solstice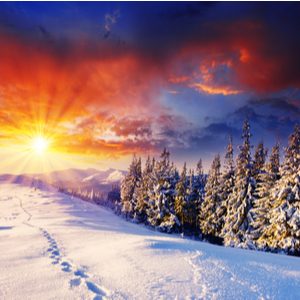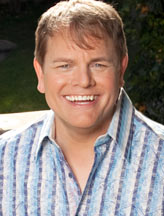 Get a Reading with Arthur x8237
We have always honored the seasons, which remind us of the ever-changing cycle of life. Ritual acts can sometimes give our life meaning. Plus, sometimes a simple act done with a pure intention in your heart is all it takes.
With this in mind, here is one of my favorite ways to honor and harness the energies of the Winter Solstice, which plants the seeds for what you'd like to manifest over the next several months.
You can prepare in advance of the Winter Solstice, which falls on Monday, December 21, 2020, at 5:02 am EST. Here's what you'll need: get yourself some writing paper, buy some flowers that you like, and a candle. (I find that a tealight candle works just fine.)
Incidentally, what makes this year's Winter Solstice even extra special - Jupiter and Saturn will line up to create what is known as the "Christmas Star" or "Star of Bethlehem," which has not been seen in 800 years!
6 Steps to Prepare for the Winter Solstice:
Write a list of what you'd like to manifest and create, which can include, a new partner, more love in your life, fun, a new job, and more abundance to better family relationships; however, anything that isn't super-specific.


After sunset (on December 21, 2020), light your candle and place the vase of flowers nearby.


Ask for your angels/spirit guides/or Divine Source (whichever you feel comfortable with) to help you manifest what you'd like. Something like: "I gather in the power of mystery and creation. I call in the elements to work with me to manifest my desires."


Read your list aloud.


Tell your angels/spirit guides/or Divine Source that you're willing to accept what you are asking for. Something like: "I affirm I am able and willing to allow these wishes to manifest for the greater good of all. So be it. And so it is." (Make sure to say that you're asking that this is done for "the greater good of all," which makes it okay to get what you want.)


Allow the candle to burn until you go to sleep. Also, respect the evening by drinking and eating something special.
Depending on what's on your list, it might take several days or an entire year but keep the faith. Also, please feel free to pass this along. The more who participate and send positive, loving energies out into the world on the night of this Winter Solstice, the better!
In addition, to help keep your manifestations going throughout the year, I highly recommend a little "book/pamphlet" that's about 26 pages long and written in 1925: "It Works: The Famous Little Red Book That Makes Your Dreams Come True," by RHJ – believe me, it works!
As Always, Stay Amazing.
Arthur