Find the Inner Strength to Hang on No Matter What by Psychic Source
Published Date 7/12/2013
Category: Life, Destiny & Meaning
---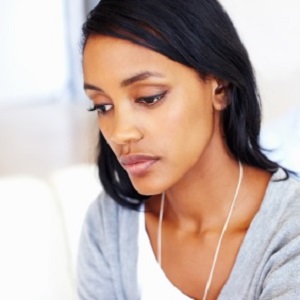 When you're going through a difficult time, it's easy to want to give up. Some situations, such as family problems, financial troubles, and medical conditions, can get so bad that you can't get past them or find the inner strength to keep going. If you're feeling hopeless, try to hang on by getting help. One million people commit suicide each year and you don't want to be one of those numbers.

Talk to a Psychic to Sort Out Your Stresses
Your
psychic
can help you find inner peace, even during a crisis. He or she helps you see past the bad things in your life and realize that they won't be there forever. You will get a new perspective on life and find the strength to persevere.
Your psychic may recommend ways to eliminate the stress from your life and help you determine what's really important to you. Your situation is bad now, but things will improve if you hang on.

Turn to Your Religious Pastor for Guidance
Sometimes, what you need most is spiritual guidance. Every religion helps you find peace in your situation and meaning in life.
If you don't actively attend a church, times of crisis are a great time to reconnect with your beliefs to find the strength to continue. Your pastor will welcome you with open arms when you return.

Discuss the Positive in Your Life with Friends and Family
If you're not comfortable going to church, at least seek out the help of trusted friends and family. They care about you and want you to be happy. Your friends and family can help you find the strength to carry on by offering support and a shoulder to cry on.
Sometimes all you need is to just talk out your problems and then things start looking up. Unfortunately, bad things do happen to people, oftentimes through no fault of their own. The real challenge is moving past them and improving your life.

Seek the Help of a Medical Professional
If you're so depressed that you don't have the will to continue, you can try taking antidepressant drugs to boost your mood. These need to be prescribed by a doctor, but studies have shown their effectiveness in reducing suicidal thoughts and depression.
They should be used as a last resort and in conjunction with one of the other methods mentioned here. For instance, you can see your doctor but also look for the best psychic to talk to.

"Life isn't fair." It's an age-old saying, but very true. When you're faced with a tough situation, seek help to find the inner strength to hang on no matter what. Turn to a psychic, pastor, friends and family, and even your doctor to find the help you need. Things will get better.
Share This Page
---
Leave A Comment
You must be logged in to leave a comment. click here to login
Comments