---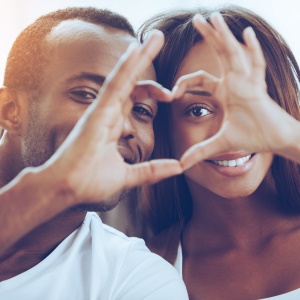 From mid-January to mid-February, the Sun will travel through Aquarius, encouraging you to open yourself up to your own uniqueness. An online psychic can help you apply this to your love life. Here are some things each zodiac sign should look for in February.
Aries
If you're an Aries looking for love, you're in luck; you'll find lots of opportunities for new romantic partnerships. However, focus on freedom instead of putting pressure on permanent relationships.
Taurus
Love takes a back seat for Taurus as Mercury instead brings financial gains. Rather than focusing on love, you'll socialize to boost your career and financial opportunities. If you're single, you might find love through professional circles.
Gemini
Romantic opportunities abound for you at social gatherings. That said, planetary aspects aren't favorable for making things more permanent, so let the love you find grow naturally instead of rushing into something.
Cancer
With planetary power in the Western half of your birth chart, social intelligence is very important for you. When it comes to love, this means your family environment is full of harmony. Support from family members allows you to succeed in your career.
Leo
Love will find you as a Leo this month. If you're single, you'll be able to make new connections in love, while committed Leos will get to enjoy social situations with their partners. Confirm your love by taking the next step forward through marriage or pregnancy.
Virgo
If you're single, focus on the first week of February to kick-start new relationships. Don't be surprised if opportunities present themselves suddenly. An astrology reading can help you find social events that put you near the right people.
Libra
Forward motion of a good part of the planets makes the Libra's life hectic but fulfilling. February presents you with the chance for new relationships, while committed Libras can expect lots of fun and partying.
Scorpio
Prepare for constant changes, Scorpio. Sometimes you'll value communication and intelligence in your love life, while other moments require caring and emotional strength.
Sagittarius
With the House of Family very strong this month, the single Sagittarius can find romantic opportunities nearby. Don't overlook falling in love with a best friend. However, emotional compatibility and intelligence are important.
Capricorn
Family is incredibly important for Capricorns. If you're single, you'll be more in tune with your family than looking for romance. If you're in a relationship, though, it's a blissful time.
Aquarius
With most planets in the Eastern sector, Aquarius will find themselves focusing on the self instead of worrying about what others want. Love will chase you, so lean on your charisma to attract as many love interests as you want. Now more than ever, you don't want to be controlled, so make sure you have some freedom.
Pisces
Pisces, love comes naturally and easily for you. Both single and committed Pisces should look to the spiritual aspects of love.
Use your zodiac sign to guide you this February when looking for new love or enhancing your current relationship.
Share This Page
---
Leave A Comment
You must be logged in to leave a comment. click here to login
Comments