---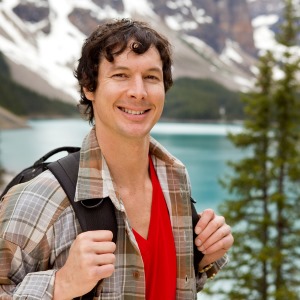 It's common for aging or dying people to experience some regrets at the end of life. Though it's impossible to fulfill each and every thing you ever dreamed of doing, some dreams should take priority. There are some essential ways to ensure we won't experience these deep regrets when the time comes.
The Most Common Regrets May Surprise You
When you imagine what most people regret at the end of their life, you probably imagine things like going on wild adventures. You might assume people regret not making enough money or not attaining the success or status they desired. In reality, these types of things barely register on the list of what people regret when they realize they're facing the end of their lives. The most common regret is not living the life you truly wanted and instead living to fulfill others' wishes for you.
It's easy to look back clearly at the end of a life and see what dreams went unfulfilled. If you speak with a live phone psychic today, you can start to see what's most important to you before that time comes so you can avoid these regrets.
Many people wish they hadn't devoted their life to work or had stayed in touch with people important to them. Other common regrets include wishing they hadn't been afraid to express themselves or wishing they'd let themselves be happier. These things are easy to see at the end of a life, but if you identify them now, you can work toward leading a more fulfilling, positive life.
How to Avoid Regrets
Avoiding regrets at the end of your life is not as simple as creating a bucket list. That's a good way to start living life on your own terms, but it's not the only part. Beyond ticking things off a superficial list, learn ways to be in charge of your own destiny.
Many people rely on others to make them happy, but you have the ability to do it for yourself. This even makes relationships healthier. You'll gain much more than you lose when you start to live on your own terms.
Find What Makes You Happy
Having a psychic chat online is a great way to start examining what makes you happy. That doesn't include the superficial happiness that comes from getting a raise or fulfilling others' ideas for your life. Finding what brings you true happiness and peace is key to approaching the end of your life without regrets.
Does spending time with family make you happy? Find a way to make sure you get in some quality time each day. Is there something you've always wanted to try, like a creative pursuit? Now is the time to try it. Letting yourself live for your own happiness will create a life of fulfillment.
Most people don't look back at the end of their life and yearn for material things. If you learn what makes you truly happy and make time for your own dreams, you'll live a life free from regrets.
Share This Page
---
Leave A Comment
You must be logged in to leave a comment. click here to login
Comments