---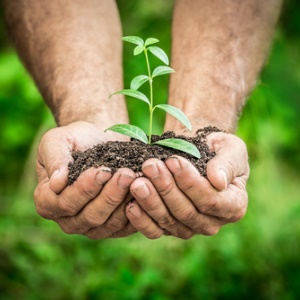 Every year on April 22, Earth Day is the perfect time to reconnect with the Earth and remind yourself to treat it better. This Earth Day, channel your energy toward the planet, and dedicate yourself to the Earth.
Do Some Spring Cleaning
Earth Day happens at the height of spring, which makes it a great time for seasonal cleaning. Instead of focusing on indoor spring cleaning, however, turn your attention to outdoor maintenance. Get together with neighbors and organize a community cleanup in order to tidy streets and sidewalks or prune landscaping.
Think about heading a neighborhood project, which could be anything from starting a community garden to launching a block club. Not only will this help you get to know those around you, but it will also help you realize just how much you can change right around you.
Get in Touch With Nature
If you've stayed indoors throughout a long, chilly winter, you've probably yearned to get back out in the warm sun. After all, getting in touch with nature is the ideal way to feel more grounded and connected to the planet.
On Earth Day, this can include spending time on your back deck, heading out into the front yard, or exploring further afield. Whether you stay close to home or go on a back country hike, take the time to acknowledge where you are in nature. Stop to feel the wind, listen to the birds, and smell the fresh spring flora.
Plan a Ritual
No matter your religious inclinations, carrying out a ritual helps you to be present, remain mindful, and pay homage to the planet you call home. Whether you plan a ritual with friends and family or do it alone, this is a positive way to celebrate the Earth.
For a few moments, leave your needs behind, channel your thoughts toward the planet, and acknowledge the many ways that the Earth sustains you. Have an authentic psychic reading for guidance with developing a ritual that will hold meaning for you.
Encourage Life
Even if you're surrounded by blooms, leaves, and new spring life, there's always room for more. This Earth Day, make a point of planting something meaningful. This could include the flowerbed you've been intending to get around to, a tree that will grow alongside your kids, or even some indoor herbs that will flavor your cooking throughout the season.
If you don't have a yard to work with, consider getting involved in a community garden. These spaces are ideal for forging bonds and encouraging life throughout the growing season.
Make a Change
If you've been meaning to make a positive change to your lifestyle, there's no better time than Earth Day. Think about the ways that you impact the Earth most significantly, and vow to make a change. From incorporating recycling into your routine to reducing your water consumption to lowering your carbon footprint, even small changes can make a huge difference for the planet.
This Earth Day, make conscious choices to give back to the planet. If you're struggling to feel connected to the Earth, a psychic chat online can help you feel centered again.
Share This Page
---
Leave A Comment
You must be logged in to leave a comment. click here to login
Comments