---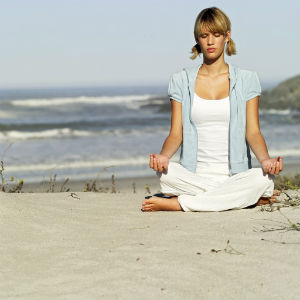 Life can be filled with distractions and often times it's hard to put them out of your mind, even when you're trying to relax. Just as it's important to keep your mind and body stimulated, it's equally important to quite the body and mind so that we may recharge, reenergize and face life with a calm spirit. If you've had a hard time putting it all aside to relax, try these Tips to create your own Meditation Oasis.

Pick Somewhere away from Distraction
Turn your cell phone on silent, turn the TV off, tell your kids, pets, husbands/wives to give you some alone time. Shut the door if you have to! Your place away from it all needs to be absent of everyday noise, so that you can truly shut your mind off.

Give yourself Time
This may be the hardest thing to get, but allowing yourself time to decompress will have many benefits later! Mark it down on your calendar if you have to, but slot out at least 20 minutes for a peaceful brake.

Surround Yourself with Comfort
Whether you light candles, play soothing music or sit on a comfortable matt or pillow, comfort is key! Your Oasis should be filled with things that rest your senses and ease your mind.

What does your Oasis look like? Tell us on Facebook & be sure to Pin your Inspirations: You could win a Free 30-minute Reading!
Share This Page
---
Leave A Comment
You must be logged in to leave a comment. click here to login
Comments