Coronavirus - A Spiritual Perspective by Psychic Jade
Date 8/26/2021
Explore More: Spiritual Awakening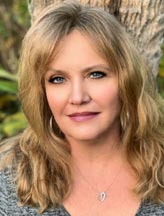 Get a Reading with Jade x3583

As our global community embraces the new experience of the recent COVID-19 virus outbreak, it's necessary for each person to take some time to seriously think about where you are in your present life path: physically, mentally and spiritually. Maintaining clarity with mind, body, and soul balance is extremely important during these challenging days.

Since everything in the Universe comes from a very powerful energy force, each individual calls this whatever they choose: God, The Source, etc. and we are a part of the Universe, our own energy plays an equal part individually in the collective. Regardless of where this particular virus started is not the point, but rather that it is here. It is not an energy of a high vibration, but one of a lower, more earthbound vibration.

Allowing the process in the experience to unfold, always asking for this to reach the highest good eventually and staying positive will help keep your own energy as positive and healthy as possible, as well as that in the collective.

Finding something simple in your life, whether by looking at the sky, or a tiny flower, smiling in the mirror at the beautiful person looking back at you, or sharing your love with others, can all add to the positive energies we all need.

In sending love, positive energies and healing to the highest in good for each of you… NAMASTE.

Jade x3583