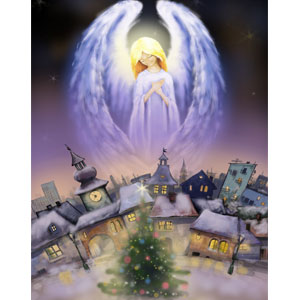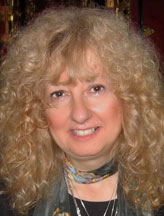 Get a Reading with Zoey x8454
Angels want to share their joy with humans. When something wonderful, unexpected, and heart-warming occurs, you can bet there's an angel involved somewhere, smiling, sharing… We pray to God and the Universe for guidance and help. Why not try praying to our Angels? Especially now, in this wonderful season of joy, it would be most appropriate to ask for their help and guidance and feel their love surrounding us.

Angels Throughout History
Think about it. Angels have played important parts in many episodes throughout history, such as poignantly informing Mary about the miraculous child she was carrying. How sweet, how gentle, how empowering that exchange must have been. Later on, in the tale of Mary's life, they intervened again, advising her and her husband Joseph to flee away from Egypt for their own safety and especially that of the child she was baring. Most can agree that Mary's life was a miracle with Angels intervening at every step.

Angels have been studied and believed in for centuries. Their presence has been written about in lyrics by great writers including Shakespeare, John Donne, Henry W. Longfellow, Emily Dickinson and Edna St. Vincent Millay.

Near-Death Experiences
Another way Angels intervene in human life can continually be seen is in near-death experiences. Those times when someone is seemingly close to death then miraculously, returns to their body. Many people who have had these experiences talk about angels telling them it is not their time, that they must return to their earthly life. These people describe re-entering their bodies as they return to life. Typically, they become more altruistic toward other human beings and no longer fear the afterlife.

There are countless stories about angel's activity in human life for anyone to at least entertain the possibility of their existence. These experiences and stories show that Angels abound and are here to help humans. If this is most certainly true, then we can certainly count on their being in our own lives. We can look to our own Angel Guides for comfort and help. It is really easy to connect to these wonderful Guides. Simply open your heart to love and light… talk to your Guides on a regular basis… ask for their assistance whenever the need arises… believe in their presence, knowledge, compassion, and willingness to help.

Simplify!
Especially in this season of giving, we sometimes tend to over-extend ourselves becoming tired, cranky, and then immediately overwrought with guilt. Simplify. We don't have to make everything perfect. Wouldn't it be better to lighten our hearts and have some laughs along the way? Why go through these mindless actions? Why create havoc for others…and ourselves? Why not simply look for joy in every situation? Spread energies of love, laughter, and joy. Look for the positive in every situation. Use humor as a tool. Don't be afraid to share your feelings of love. After all, isn't that what this beautiful season is all about? And always, look to your Angel Guides who are there and ready to help.

Merry Christmas to all. May everyone have the happiest, most positive, enlightening giving season of all!
Share This Page
---
Leave A Comment
You must be logged in to leave a comment. click here to login
Comments