---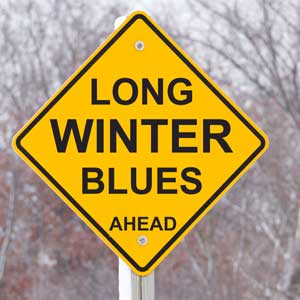 If you typically face the winter blues each year, you're not alone - many people go through this period, especially once daylight saving time comes into play. With shorter days, it's easier to feel disconnected from relationships and friendships in your life. However, there are a few ways you can boost your spirits during this period. Aside from speaking to our phone psychics about positive opportunities right around the corner, take the following tips into account as the seasons change.


Turn On The Lights
It might be darker when you wake up in the morning, which can make you feel sluggish as you try to get ready for work. Cosmopolitan magazine recommended turning on the lights - no matter how groggy you are - to help your body adjust. You may dread it, but it will make your mornings much easier and stave off the blues.


Don't Face It Alone
Single and ready to mingle? It can be challenging to convince yourself to get out there and find romance if you're feeling down in the dumps. Talking to our love psychics can let you know if you have potential suitors waiting for you, which can motivate you to get out more. Additionally, this will give you someone to spend the holidays with once they roll around!


Exercise Regularly
Even if you can't go for your normal jog due to frigid temperatures, try to incorporate physical activity into your day. Time magazine stated that this can potentially boost your mood and help you feel better overall as the seasons change. Fall and winter are the perfect times to think about joining a gym to work out indoors!


Keep It Bright
Don't worry so much about falling in line with the hottest fashion trends if you're the type of person who's prone to getting the blues. Instead, PsychCentral recommended wearing bright hues to improve your mood. Color can play a large role in how we feel, meaning vivid ones can make you put a smile on your face.


Try Meditation And Yoga
Meditation and yoga have been proven to help with depression, whether it's seasonal or something you need to deal with year-round. Think about joining a yoga class or purchasing a meditation tape to help you relax and unwind. This can also eliminate stress that might be bringing you down.
Share This Page
---
Leave A Comment
You must be logged in to leave a comment. click here to login
Comments