---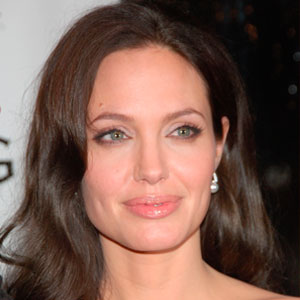 Known worldwide as a talented actress with a successful career and loving family, Angelina Jolie has made some good decisions to get to where she today. She's made some great films. She's also a devoted wife and mother to her adopted and biological children, and she travels around the world on her philanthropic endeavors. Jolie is also known to have consulted with psychics to connect with lost loved ones and make important choices about her future. From connecting with her mother to determining if Brad Pitt was her partner for life, Jolie's communication with psychics has been key.
Connecting With Those Who Have Passed On
For years, Angelina Jolie has consulted with psychics for a variety of questions and concerns. It's said that she started consulting with psychics to communicate with her mother who had passed away. If you've ever lost a beloved relative or friend, perhaps this is something to which you can relate.
Jolie stated publicly that she felt a deep loss after her mother passed away in 2007. It's no wonder, then, that she visits a psychic to attempt to communicate with her mother. Indeed, having a chat with a psychic online is a great way to connect with loved ones who are no longer in your life. You can keep up a strong bond with someone who has passed on, and they might even be able to guide you with decisions for your own family and future.
Making Family Decisions
It's also said that Angelina Jolie consulted with psychics to find out if Brad Pitt would become her lifelong partner. Psychics can give essential insight when it comes to making important decisions for your future. In fact, if you're interested in connecting like Jolie with loved ones who have passed away, this can also help you come to these important decisions. It's possible Jolie still leans on her mother to help find ways to best raise her children.
Psychics helped Jolie when she was torn between adopting another child or having another biological child. The media reported that she and her husband, Brad Pitt, spoke with psychics to discover more about their twins before they were born as well.
Continuing the Family Ties
Angelina Jolie has made some great decisions throughout her life and career. Whether you admire her for her talent or her family life, or both, she's definitely someone to follow. Jolie's work with psychics has led her to some of her greatest decisions.

Take a detailed look at the influences psychics have had on Angelina's ex-husband Brad Pitt.
Share This Page
---
Leave A Comment
You must be logged in to leave a comment. click here to login
Comments