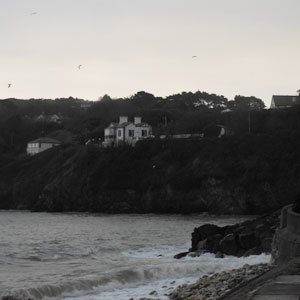 Get a Reading with Moira x7776
"Tell everybody (Tell everybody) I'm going away for ten years, I'm going to wander, Among the Wicklow Hills."
- Song by Pierce Turner  

St Patrick's Day is celebrated on March 17th in Ireland, America, Canada, New Zealand, Australia, Japan, and by the Irish and friends worldwide. Although it's an Irish holiday, Americans have embraced St. Patrick's Day as their own for many years. Now a tradition, the first-ever St. Patrick's Day Parade occurred in Boston in 1737. New York City, Chicago, and Philadelphia followed suit in years to come. In cities with vibrant Irish-American populations, traditions merged to create a new interpretation of the day.

Today everyone can be a little bit Irish for the day, enjoying traditional Irish music, dance, and festive parades. You might be toasting with pints of Guinness and wearing "Kiss me, I'm Irish" attire from head to toe.

Celebrating St. Patrick's Day in Ireland
If you're visiting Ireland for St Patrick's Day, you'll find a much different experience than in the States. St. Patrick's Day is a cultural and religious celebration. St. Patrick is the Patron Saint of Ireland, and March 17th is his feast day. Christians attend church services. Today is a National public holiday in the Republic of Ireland, meaning most businesses close except for hotels and pubs. There are parades in every county. In Dublin, there's four-day festival featuring concerts, stage, and a massive Parade celebrating Irish culture, language, music, and theater. Of course, this festival is relatively recent, perhaps in the last 20 or so years, along with dying the Liffey River green.

Symbols of Luck
Ireland's official emblem is the Harp, yet it is the shamrock that comes to mind most often when we think of symbols representing Ireland. Legend has it that St. Patrick used the shamrock in his teaching to symbolize the Holy Trinity.  The little clover, with its cluster of heart-shaped leaves, was also sacred to the Irish Druids. Wild shamrocks are a mystical symbol of joy and maternal tenderness. Four leaf clovers, especially if found by accident, are considered exceptionally lucky. The three leaves of the clover symbolize faith, hope, and love. When there is a fourth it represents good luck. 

Irish Eyes are Smiling
Perhaps this St Patrick's Day you'll be "wearing the green", sporting a shamrock, or singing some Irish songs at the pub after the parade.  If you're interested in going a little further, Ireland has a rich cultural heritage and there is so much more to be discovered beyond St. Patrick's Day and shamrocks. You might enjoy the great Irish writers: Brendan Behan, James Joyce, George Bernard Shaw, Oscar Wilde, W. B. Yeats, and Samuel Beckett. No wonder that Dublin has been named a city of literature by the cultural arm of the United Nations! 
March 2016 is Irish Heritage Month
as decreed by President Barack Obama
and 2016 is also the Centennial Anniversary of the
1916 Rising
. The Republic of Ireland and the United States are commemorating 2016 together. More information can be found at your local Irish Embassy online. The Island of Ireland is one of the most beautiful places on Earth and the people among the most welcoming.  

I wish you all a Happy St Patrick's Day with an Irish Blessing:

"May you always have walls for the winds, a roof for the rain, tea beside the fire, laughter to cheer you, those you love near you, and all your heart might desire." 

Love, 
Moira