Celebrating Halloween in 2020 by Psychic Mackenzie
Published Date 10/29/2020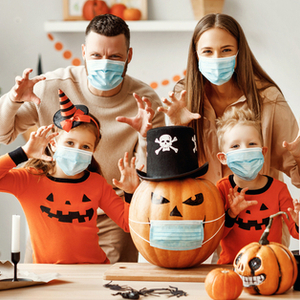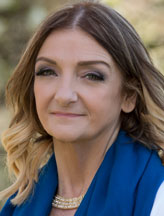 Get a Reading with Mackenzie x9602
Boo to all the boo's out there! This year, Halloween will go down as planned and better than ever! Halloween is our annual day of fun and appeasing those who have crossed over, the many traditions, beliefs and even disbeliefs. Either way I'll be sporting my angelic princess dream costume and enjoying some ghoulishly "healthy" treats on my special fall day this year. Halloween a nightmare? I think not!

While avoiding larger gatherings or door to door trick or treating, All Saints Day prevails. With the world situation as it is, COVID-19 is real and avoiding any large Halloween celebration event is super smart. Holding private more controlled, or virtual events is the obvious way to go this year, yet how do we create memorable festivities on this very cool time of year without jeopardizing our own or someone else's good care?
Search Our Spiritual Side
Despite this year's pandemic, Halloween is always a great time to search our spiritual sides more. As the daylight continues to dims this time of year, I always love this season because it's a headway into the most spiritual time of the year full of cultural and religious celebrations of life and crossing over, all leading into the New Year shaping new thought and real change.

Die-hard celebrators won't let Halloween slip by. Are you ready for Halloween to be your own breakout time and to masquerade to the max? Of course, this day is for the "child in all of us" right? I love to dress up, so masquerading in out-of-this world costumes is my thing, and I will do my part to make sure the party lives on and we all keep our "spirits" up, pun intended.
Getting Creative During Difficult Times
Change is often the dose of natural medicine that helps us feel better, so this year, let's change it up. Be creative and if you're not as creative as the next-door neighbor, search creative themes and low-cost decorating ideas. For example, old bedsheets can easily become simple ghosts… my mother was sooo creative. This year, I can create modern-day ghosts wearing face masks, to stay protected and safe of course. This may not be the most creative decorating idea I've ever had, but I don't think on anything else except for living in the moment of cleansing and letting go of all else.

I'm sorry if your 2020 has been a literal nightmare. I get it and that's why Halloween is now my official favorite day of the year. I am using October 31st as my own time to move on and up, looking toward the future, not the past. It is a natural purging, refreshing our own minds, defragmenting them like a computer, getting organized and putting everything in its place, that helps us all feel better, right? I say get out, let it out, have fun and laugh a lot.
Have Fun and Be Safe!
Halloween is a fun dress up time with safe celebrations everywhere, so my biggest hope for all of you is that this year's Halloween not be a nightmare for real, but be a time of spiritual cleansing, a way to bust out and forget about all the past years and literally stop now to move forward in peace.
Depending where you live, certain cities and areas aren't banning Halloween costume contests, and other outdoor events, even door to door trick or treating. Small social gatherings still allowed in many areas, if you are safe then by all means attend. Children and adults alike do not have to miss the fun of dressing up and since masks are already a Halloween staple then, even better!

And, true enough, "necessity is the mother of invention." I can honestly say that we'll see a lot of creative holiday partying going on this year, while we heed warnings to stay safe. Given the pandemic and how gatherings and events are changing face, literally nothing has to stop the food and silly fun of a well-prepared Halloween blowout, 2020 style. With safety in mind and a little creativity, this year's celebration can be better than ever.
Creative Ways to Celebrate Halloween
Your Halloween deserves to be memorable. The creativity will blow our mind soon as we gaze upon over the top costumes. If you can't be there in person, try a virtual Halloween dress up contest instead! You can all show off your costumes and vote for the best, the winner can receive a gift card by mail or some other prize to be determined.

If you want to really get into the spirit of the year, why not dress up as an essential worker? Honor and pay tribute to those who have been on the frontlines since the pandemic began. It has extra significance year!

This year for the seven days leading up to All Saint's Day, I will wear various costumes and post each to my personal social media pages, encouraging others I know to celebrate more than one day. Who doesn't like the party to last, right?

Also, there are rituals that many follow during their own private celebrations from creating ghoulish food (yum) or keeping an angel or saint theme. It's all fun and this year, better than ever, considering heightened safety which never hurt anyone, right?

In times of need we create and are ingenious, so boo to you. May your Halloween 2020 not be a nightmare but be better than ever.