The souls who came to Earth before us were keen on staying in rhythm with the Sun, Moon, and seasons. Our ancestors were also stargazers and influenced by them. Ancient cultures believed in being in balance with the world around them. They intuitively knew that the longevity of our species depended on it. We are only still here because of their dedication to studying and honoring the cycles of life. An important yearly moment was and still is the Summer Solstice.

What is the Summer Solstice?
It is when one of Earth's poles is tilted to its maximum toward the Sun. It is the longest day of sunlight for the year and marks the start of summer. Think of it as the Sun traveling along its northernmost (highest) path in the sky. It is sometimes known as The Day of Light.
Some ways we can see this ancient understanding are in places like the two largest Great Pyramids in Egypt where the sun sets perfectly between them on the Summer Solstice. In Salisbury Plain, England, on the Summer Solstice, the sun rises between the two Heel stones of Stonehenge and pierces into the center where the altar stone is. At noon, the sun radiates straight into the center of Stonehenge. Additionally, in the jungles of India are the Ajanta Caves with about 30 man-made caverns that are carved into the side of a cliff. One of these Indian caves is perfectly positioned to align with the Summer Solstice because at sunrise the sunlight illuminates a statue of a sitting Buddha. The US also has summer solstice shrines such as in Ohio; the Adena tribe created a mound of soil molded into the shape of a serpent. During the Summer Solstice, the sun sets directly at the head of the serpent.

This year on June 21, 2022, the Summer Solstice will bring a unique spin to our lives in 3 main areas. 
As we all know, the pandemic has taken its toll on us socially, mentally, emotionally and for many, physically. We are ready to get to a place of peace and health. It's what our collective consciousness is craving. Reconnecting will be our main goal. Exes might return, family you haven't heard from in years will reach out, on a personal level you'll revisit many memories and goals and have the energy boost to follow through on those goals. It's a great time to reconnect (face to face) with who and what matters most. The summer is perfect for finding a mentor or a new psychic.
On an astrological level, this Summer Solstice will have the Sun in Cancer and Jupiter in Pisces. Big emotions will be on display. This has already been showcased leading up to the Solstice. Most poignantly is Will Smith's outburst at the Oscars. Reinforce your internal boundaries so that you can manage these big emotions with ease. Candid confessions will happen more because people will be unburdening themselves. Career moves will be in full swing. Activism and movements will be impacting the world. The idea of "proving your loyalty" could cause divisions. Don't let it! Commit to your innate leadership to be the change you wish to see in the world.
Onboarding the masses into innovation will be big this year. Web3 is making big changes in 2022 and within the next 8 years will become the standard. This June is an optimal time for personal success. It's your time to shine and take a risk on something that you want to do just for YOU. New experiences will be embarked upon. Expanding on what it means to know your worth will be confidently showcased by many.
Summer Solstice Meditation
Celebrate the summer solstice with my guided meditation. Building off the joyful solar energy of the day, I will take you on a journey to connect with your inner wild child and strengthen your connection to spirit.
On this Summer Solstice remember to strive for balance, healthy boundaries, and boldness. Propose new ideas to yourself about what's possible in life and about what you're capable of.
As there is a Summer Solstice annually, you can check out another empowering Summer Solstice video meditation. With Psychic Advisor Eireen, you will embark on a cosmic journey to understand the significance of the Summer Solstice and harness its energies through meditation for personal growth and transformation.
How to Celebrate the Summer Solstice
Embrace Mother Nature on this Summer Solstice by utilizing your 5 senses: 
Smelling. Smell yourself deeper into Gaia's goodness. This can be done by sniffing the scent of flowers. Make it meditative by intending to breathe yourself deeper into the flower and your appreciation for all Mother Nature does for us.
Tasting. Taste yourself deeper into her deliciousness. Many Swedes eat Strawberries on the Summer Solstice. Enjoy any summery food and make awesome memories with the ones that matter to you.
Touching. Take a walk or go to the beach and FEEL the soil or sand beneath you. Breathe the fresh air and be in love with the moment. Hug a tree and a loved one.
Hearing. Spend 10 minutes in prayer and meditation to any Solar Deities you resonate with. Speak your prayer aloud so that you can hear and celebrate your vocal power.
Sight. Soul gazing is when you peer into another person's eyes and witness their soul. You can do this with someone you know or meet a stranger when you go to church, to the park or attend a class. Simply have the intention to respectfully witness their soul's greatness and being in love with the brilliance of the Divine. Then, stare into their eyes, see their aura with your peripheral vision and intentionally open yourself up to having your soul witnessed, also. You don't have to do this perfectly. The intention is what matters most.
The summer is often when our best memories are made. The inner wild child gets to lose itself among all the summery goodness.
Have a GREAT Summer!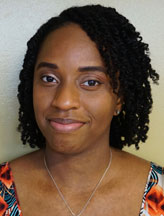 Get a Reading with Jae x3323
Jae has always had an infinity for the Divine. She started studying to develop as a psychic-medium at the age of 15. Over the last 20 years she has dived heart first into healing herself and passing on what she's learned to others. Her teachers range from master mediums in Lilydale to self-taught lovers of the Tarot and dedicated energy healers with more than 100 years of experience between them. She is constantly learning. Forever a lover of life, Jae only shares wisdom in her articles from first-hand experiences and remains committed to supporting the spiritual community.