---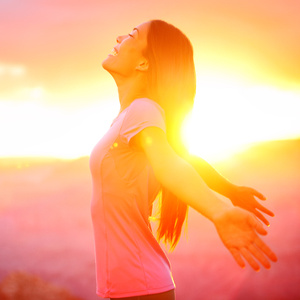 Celebrate Spirituality Weekend with Psychic Source from July 11th - 13th.

Your spiritual practices should be uplifting, energizing, and fulfilling. But what if your normal methods leave you feeling flat or uninspired? Learn more about signs that you're in a spiritual rut and how to get yourself back on the right track.
How to Know When You're in a Spiritual Rut
Being in a spiritual rut can be difficult to identify, since sometimes it means you just feel slightly off in all areas of your life. Look for these key signs to quickly identify the true source of the problem:
Poor performance: When your ability to excel at work or take care of your family suffers for no apparent reason, it's time to take stock of your self-care and spiritual practices.

Negative attitude: If you're typically a positive person but can't seem to shake negative feelings or a poor attitude, this is a good sign your spiritual life needs attention.

Pervasive ill health: Spiritual and physical health are often linked, so chronic ailments or a never-ending cold that you can't seem to recover from may point to more than just a common virus.

Admit You're in a Rut
The first step toward finding your way out of a spiritual rut is to admit that you're in one in the first place. You should never feel any shame about realizing that you're in a rut, since it happens to even the most devoted people from time to time. Recognize that you're feeling spiritually stalled, and that you need to make some changes in order to move forward.
Meditate and Practice Mindfulness
Taking a few minutes to enjoy the silence, and refocus your mind can make all the difference. A few minutes each day, find time to meditate in a quiet place. Throughout the rest of the day, make an effort to practice mindfulness in your actions. Try connecting with an expert for a live psychic chat to get assistance with guided meditation and mindfulness tips.
Get Creative
Performing the same tasks day in and day out can easily make you feel as though you're in a rut. Get creative in your daily life by cooking new dishes, writing in your journal, redecorating your home, or even reading a spiritual book. A tarot reading can point you in the right creative direction.
Exercise and Work Your Body
Maintaining physical health is critical to your overall wellbeing, and finding a regular exercise program that works for you can do wonders for your mental health. The workouts that you choose don't need to be expensive or overly intense, but they should make you feel rejuvenated. Try yoga classes, running solo, or find a workout buddy to partner with.
No matter which religion you adhere to or the denomination you identify with, your spiritual practices need a refresh from time to time. After all, those who maintain a strong spiritual life tend to find greater happiness and a better sense of wellbeing. Follow these steps to get out of that rut and back on the path to spiritual health.
Share This Page
---
Leave A Comment
You must be logged in to leave a comment. click here to login
Comments