---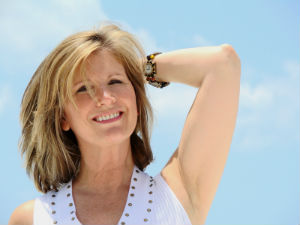 Life can be daunting, overwhelming and sometimes downright sad. It often feels like there is a domino effect of bad things that seem to knock us over and finding our footing can be difficult. When you are down on your luck or seem to have a black cloud following you, it's extremely important to keep a positive attitude and manifest positive thoughts instead of negative. If you're ready for positive change in your life, here are a few things to get you started down your positive path.

Write Your Personal Change Manifesto
Grab a pen and paper or your laptop and write your own personal manifesto. This way, you have a concrete form that expresses the changes you want to make, the views you have and the positive feelings you have. Once written, hang in a place you will see it often to remind yourself that you have taken a stance.

Think Positive
It may sound like an easy thing, but sometimes our negative thoughts have a way of spreading like wildfire! If you find yourself going down the negative thought path, take a deep breath and walk away from what you're doing. Our thoughts are things and if we surround ourselves with negative things, we can't help but feel negative.

Lighten Up
Sometimes, taking a less edgy approach to something will help you feel less negative about it. Try not to let the stress of a situation build up to a point that you turn negative. Try to not to let negative hypothetical situations run around your mind. If we give energy to something, it often takes on a life of its own. Focus on the good and try to make light of that which you cannot change.

Talk to one of our gifted Psychics for more guidance on clearing the way for positive change in your life!

Share This Page
---
Leave A Comment
You must be logged in to leave a comment. click here to login
Comments