---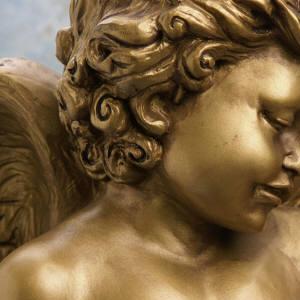 There are Angels everywhere! However, just like in the old cartoons; you have your alter ego on your other shoulder constantly questioning, testing and sabotaging anything good. This little pest tests and taunts you through every decision, making it a constant battle to make good choices. Try to remember these signs of that alter ego and stay in connection with your Angelic side.

On one shoulder you have your beautiful Angel guiding you to be loving, accepting, non-judgmental, honest, open, compassionate, true to yourself and focused on your larger life's purpose. On your other shoulder you have your alter ego questioning everything the Angelic side says. This is how confusion arises. Try to still your mind and listen to the positive things you are hearing. The more you focus on the positive, the less you will hear your ego telling you how bad things are. Ignore that voice the best you can. When Angels speak to you they use positive words. Angels won't interfere with your free will, they will only gently guide you and remind you of their positive messages.

Angel vs. Alter Ego
So your Angel side says "I want to be healthy".
Your alter ego will immediately insist that you have a cheese steak.
They will argue back and forth until you choose. Yep, I said it. You choose. It's your decision to listen to either voice. Listening to the one voice will bring health. Listening to the other? You know, so choose wisely.

We choose to stay with unhealthy situations or move on. We choose to learn and grow or not. We choose to work or not. We choose to love or leave. We choose to move on or not. We choose to save or spend; love or hate. Choices bring cause and effect outcomes and determine the future. Your future outcomes will differ depending upon which shoulder you listen to.

Listen closely – You Always know what to do

Your Angels will use words like, beautiful, love, forgive, heal, learn, grow, trust, accept, change, say yes, you can do it! All you have to do is listen and follow through with it. If you're hearing that annoying voice saying, I can't, I'm not, I hate, I feel sick, I don't want to, I'm afraid and no; then STOP! Clear your mind, refocus and call your Angels.

Follow the positive thoughts you hear and you will never go wrong. Continue to reach out to your Angels in trust. Listen to your heart and follow it. Your best decisions will come from a place of unconditional love deep within.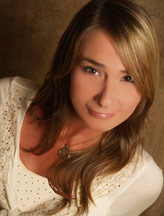 by Serenity x7508
Share This Page
---
Leave A Comment
You must be logged in to leave a comment. click here to login
Comments