Angel Readings Focus On Spiritual Guidance To Solve Dilemmas
Published Date 11/27/2013
Category: Life, Destiny & Meaning
---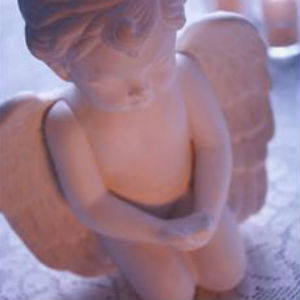 Many people have heard of Tarot cards, but angel card readings may be less known among the public. Just as their name suggests, these readings focus on the advice we receive from angels and spirit guides watching over us. Sometimes, they draw guidance from loved ones who have passed on.

Unlike the Tarot, there's no standard card deck used by spiritual mediums for angel readings. They have a choice of using decks put together for this type of reading or they create their own decks with images and messages that reflect their particular knowledge of spiritual guidance.

The messages associated with the cards frequently depict certain areas of a person's life, including family, career or romance. Or, they may convey emotions like love, doubt or anger that reflect the situation being experienced at that point.

Whatever cards are used, the process is similar. Mediums draw information as they tap into the forces hovering around the recipient and tie that information into the meaning of the cards.
Like many readings, a theme may run throughout the cards that are drawn. Conflicting messages among the cards often indicate there's turbulence in the situation at hand. While the cards together reveal a cohesive view of angelic guidance, each card that's drawn from the deck has significance in the reading.
Beyond the immediate concerns of the recipient of the reading, angel cards often address higher levels of spirituality. Because they attempt to deliver guidance from heavenly realms, they're intended to address unseen mysteries that will inspire people to be their best selves and focus on a positive, healing approach to solving problems.
By appealing to a higher, universal good, the inspiration drawn from angel readings often helps people see their immediate concerns more clearly and find ways to manage their dilemmas.
Share This Page
---
Leave A Comment
You must be logged in to leave a comment. click here to login
Comments