A Surprise Gift - A Tale from "The Other Side" - by Psychic Sapphire
Published Date 10/13/2015
Category: Life, Destiny & Meaning
---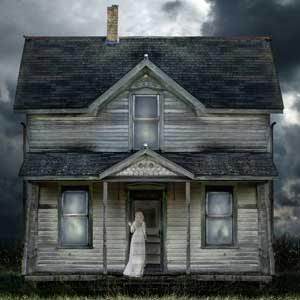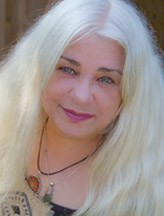 by Sapphire x8976
In honor of "Paranormal Week" at Psychic Source, our advisors are sharing some of their personal stories dealing with "The Other Side."

I would like to share a particularly strange supernatural occurrence that happened one night while I was working in my office as my husband slept in the bedroom. It was late and he suddenly appeared at the door, quite distraught. "Something has been pulling my foot and waking me up" he uttered quite seriously.

I asked him if he was sure he hadn't been dreaming but he had been awakened several times by this and was most definitely awake when he felt it the last time! We've seen orbs before in our bedrooms so it didn't seem too strange to us to have spirit activity in our home. He went back to bed and everything seemed uneventful… until a few days later.

At this point we had some longtime friends who were over at our house for a visit. Our house was built in the 1930s, so it's almost a century old and has a long history. I have actually done paranormal investigations with these friends, so we all knew what to look for when it comes to this sort of activity.

We all "saw" a young woman who seemed agitated but we weren't sure why. As I turned to walk out of the room, I noticed something silvery in a china bowl on the table. There appeared a tarnished and very old silver necklace set with a square clear stone and chain fringe hanging from the setting! We were astonished as I'd never seen this before and no one else had either! How could this suddenly appear from nowhere?!

I thanked her and I still have the necklace. I use it often in my work and my generous spirit friend has stopped pulling on my husband's foot. I believe she was just trying to get us to notice her gift! So to whoever you are, I want to just say "Thank you" for your beautiful gift.

Please share your stories of encounters from "The Other Side" below.
Share This Page
---
Leave A Comment
You must be logged in to leave a comment. click here to login
Comments