---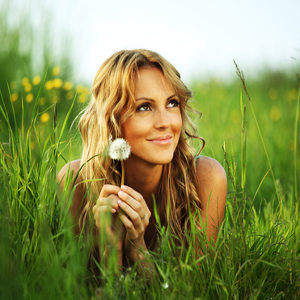 Are you finding you are making excuses for neglecting yourself and your well-being? Do you tell yourself you are too tired, too stressed, or too poor to do things that will make you feel happy? Relaxation is important to staying healthy and you do not need lots of money or lots of time to take a break each day - whether it be meditation, artistic expression, a chat with an online psychic, or a nature walk. Here are some ideas for quick and easy mini adventures to take in order to de-stress during your busy day.
Connect with Nature
Take time to go for a walk through your favorite park or take a stroll along the water. If you have little time to spare, try taking a moment to stop, breathe, and listen to the rain or birds near your window. If you're walking busy city streets on the way to work, look up and notice the trees. Taking note of nature - even in hectic urban surroundings - can provide a quick way to put things back into perspective and relax.
Meditate
Meditating through yoga, prayer, or keeping a journal is a way to clear your mind and make room for relaxation and awareness of how good your life is. Focusing on clearing your mind of any negative thoughts or energy is a way to slow down, get focused, and re-energize during a hectic day.
Spend Time with Art
See art or do something creative. Visit an art gallery or museum or see live music. Reconnect with a passion or hobby you've set aside, or try something new you've always wanted to try like knitting, painting, or playing an instrument. Give yourself permission to play like you did when you were a child and be creative. Let your creative energy flow and try something out of the ordinary.
Make Your Own Garden Oasis
Take up gardening. A garden can provide a calm oasis and peaceful escape for you to relax and restore your sense of balance and well-being. Grow your favorite flowers and enjoy their beauty, or try growing fruits and vegetables and incorporating your garden items into your diet for a healthier lifestyle.
Shake Up Your Routine
Change up the patterns in your daily life. Try walking a different way to work than your usual path, for instance, and perhaps discover something new along the way. Explore an alternate path during your run or bike ride. Taking different approaches to things you do every day is a simple way to have a mini adventure, open up your perspective, and make discoveries.
Find Your Anchor
Find that one thing that you do that keeps you going during the most difficult of times. Even if it is something as simple as a morning cup of coffee, a telephone psychic reading, or listening to a certain song, having your go-to activity when things are at their best, or worst, can help to keep you centered and positive.
Take time to do something for yourself each day. Make time for mini adventures throughout your day to stay relaxed, positive, and happy.
Share This Page
---
Leave A Comment
You must be logged in to leave a comment. click here to login
Comments