---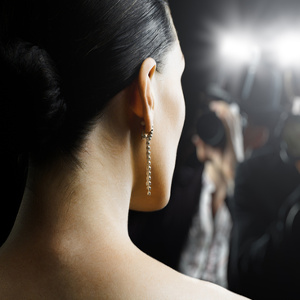 From worldwide recognition to bucket loads of cash, celebrities aren't short of a thing or two that keeps them happy. All that fame and money doesn't stop them from worrying about other aspects of their lives, though. It's why more than one celebrity has turned to psychic help. Here are six famous faces who trust in psychics.
Sarah Jessica Parker
The Sex and the City star tends to keep her marriage with Matthew Broderick firmly under wraps, but that didn't stop her seeking the help of a psychic when the union reportedly hit the rocks back in 2011. While the conversation between SJP and the clairvoyant remains strictly confidential, the couple's marriage is still going strong close to five years later.
Princess Diana
British psychic Sally Morgan served Diana, Princess of Wales, regularly, with some reports suggesting that the pair spoke every day for four years. Of her dealings with the late princess, Morgan says that she was a funny yet tragic person who didn't always like the things she was hearing. This was presumably why Diana stopped contacting Sally nine months before she died in a car crash.
Brad Pitt
The dashing male half of the country's most revered A-list couple is not adverse to seeking support from psychics, but his actions may have backfired in recent months. Brad's psychic, Ron Bard, made headlines when he publicly revealed that the star only stayed with Angelina Jolie for the sake of their six children. Such public revelations go against the ethical code to which most psychics adhere.
Tori Spelling
Tori Spelling, who shot to fame on Beverly Hills 90210 and later found her niche on reality TV, visited a psychic in the hope of contacting her late father, the producer Aaron Spelling. What actually happened stands as testament to the fact that spirits don't always do as asked. During the reading with John Edwards, it was Farrah Fawcett that came through to Spelling to ask her to pass on a message to Fawcett's former partner, Ryan O'Neal.
Denise Richards
In the hope of affirming her belief in reincarnation, actress and model Denise Richards visited a psychic medium named Natalie shortly after her mother passed over. She got more than she bargained for. Denise's mom was in contact with Natalie before she died and had given her a book with a personally written message to pass on to Denise's two children. Denise and Natalie have since become firm friends.
George Clooney
Just like Brad Pitt, George has been known to seek advice from a psychic, although while his buddy was probably more interested in talking about his marriage, Clooney only had his pig, Max, in mind. The pot-bellied pig shared George's life for almost two decades, so it's only natural that the star would want to check in on him. Hopefully George's new wife understands she's not his first love!
If you want to follow in the footsteps of these celebrities but wonder how you can afford the price tag, you might consider getting a psychic reading by phone or over live online chat. These are both affordable ways to get the advice you need.
Share This Page
---
Leave A Comment
You must be logged in to leave a comment. click here to login
Comments