5th Annual Day of Light Celebration: The Ultimate Guided Meditation
Published Date 6/21/2018
Category: Life, Destiny & Meaning
---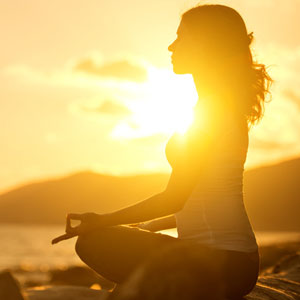 What if, together, we could change the world in one day? Would that spark your interest? We thought it might!
On Thursday, June 21st, join the Psychic Source community on
Facebook
for our fifth annual Day of Light. Each year our Advisors, staff members, and customers invite the rest of the world to pause for a moment, reflect on what we're all grateful for, and focus our intentions on those in need (including ourselves!).

In past years, the Day of Light was expressed as our way of ensuring love, light, and peace are projected into the Universe all at the same time. By doing this through a live guided meditation, we release an incredible amount of concentrated positive energy! After all, if you want to manifest your intentions, you must put them into the Universe with purpose and certainty.

This year will be very similar, but we also ask that you think about what you have to give.

Every one of us has something to give—kindness being the easiest yet most effective in many cases. If we all focus this one day on putting kind, warm, light energy into the Universe, you can imagine the incredible possibilities!

There is no commitment too big or small. The Day of Light is completely free, and you may join the meditation for as little or long as you like. Facebook is a magnificent social network when used for purposes such as this event, so we encourage you to share with your friends and fill your newsfeed with positive messages.

If you can ride the wave of light even after June 21st, we have no doubt that you'll find the inner strength you need to manifest your intentions and spread and receive kindness in all facets of life.

Give what you can, take what you need, and envelop yourself in everlasting love!
Please join us on
our Facebook Page
June 21st at 8PM EST (5PM PST) to participate in our
5th Annual Day of Light!
Share This Page
---
Leave A Comment
You must be logged in to leave a comment. click here to login
Comments