---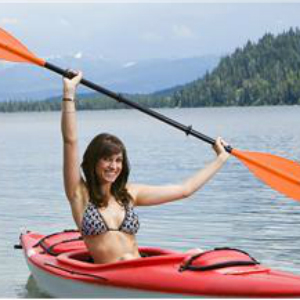 You love your work, but now it seems like something's missing. Those dreams of how your life would be, all the things you'd do and see, never fully materialized. It's never too late to start making those dreams outside the daily grind come true.
1. Always Wanted to Travel?
You always wanted to see the world, but so far all you've experienced is a glimpse of cities from an airplane window on the way to an endless steam of meetings. A cruise is an ideal way to see lots of wonderful places on a single trip. Or, book an inclusive tour of South America, Europe, or Africa.
2. Always Wanted to be a Writer?
Start a blog and write to your heart's content. Remember, it isn't about making other people like what you have to say - it's about expressing yourself. There are tons of free platforms to blog with, including WordPress and Blogger. It's simple to set up a blog and takes just minutes per day to write and post whatever you fancy. Not sure what to say? Get a
psychic reading online
and see what's lurking under the surface of your mind.
3. Always Wanted to be a Play an Instrument?
In just one 30-minute session per week and a few practice sessions at home, you could soon be playing your favorite tunes on your own instrument. Most music shops offer lessons or can put you in touch with people who do. Lots of retired music teachers and band leaders offer lessons for extra money or just for the enjoyment of introducing new people to their passion.
4. Always Wanted to be a Parent?
Many people have children and aren't able to meet all their needs for one reason or another. The Boys & Girls Club is an excellent place to volunteer, allowing you to make a real and meaningful contribution to young people. A few hours of your time each week could mean the difference in a successful future for a young person or a life without hope. The
best psychic
could tell you how your efforts improve the lives of these young people.
5. Always Wanted to be in Politics?
Passionate about your beliefs but never had time to do anything meaningful about them? There are many worthy causes which could use your time and efforts. Consider joining an animal rights group, an environmental group, a human rights group, or whatever cause speaks to your heart. This is a great way to make a difference in your community - and the world - without quitting your day job.
Remember, midlife isn't time to lament what you didn't do; it's a wonderful time to get started on the things you just haven't made time for yet.
http://outofyourrut.com/seek-fulfillment-beyond-your-work/
http://www.bgca.org/Pages/index.aspx
Share This Page
---
Leave A Comment
You must be logged in to leave a comment. click here to login
Comments