---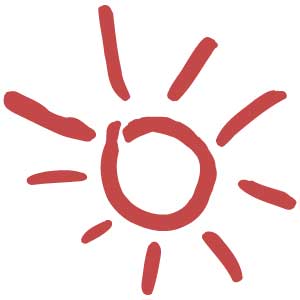 If you haven't been turning heads like you once did in your 20s, you might be wondering why you're no longer getting compliments on your outfits. One of the main reasons for this may be because you're not dressing appropriately for your age. Your husband may love the way you look, but everyone at your office might be astonished at some of your fashion choices. That being said, there's no better time to revolutionize your wardrobe than today. Here are some tips for dressing your age, increasing your sex appeal and making sure that you're always office-appropriate.
1. Show off a little skin
As you get older, E! News claims that it's worth showing off a little skin to show that you can still have fun. Even if your kids are older and have moved out of the house, don't let your motherly role get you down! Look for dresses that highlight your cleavage or allow you to display a little leg when you walk down the street.
2. Don't make the wrong impression
You shouldn't be striving to make a big scene when you choose new clothing to suit your age, according to O! The Oprah magazine. Ideally, you should be opting for items that fit you and cater to your personal tastes, but don't scream, "This shouldn't be worn off the runway!" When in doubt, look for pieces in neutral colors that don't cross the line between chic and tacky.
3. Wear classics
There are some pieces that simply go with everything - cardigans, denim jeans, white T-shirts. That being said, think about sticking to these items as you look to replace the clothing you have in your closet. Seeking out basics can give you a foundation to start with as you try to establish a new, age-appropriate appearance.
4. Don't try to revolutionize your look
Harper's Bazaar magazine claims that you should strive to update your look rather than completely change it overnight. By updating your go-to outfit that you wear on weekends, you can instantly make people say, "Wow, what did she do to make such an improvement?" Once you hit your 30s, you should know which types of clothing work best on your body. Use this knowledge as power while you shop.
5. Accessorize accordingly
If you're afraid of your age-appropriate clothing looking too boring, don't underestimate the power of accessories. The right bracelet, earrings or necklace can instantly boost the appeal of an ensemble and make you feel like your outfit is still fun. In the end, you'll be happier with your overall look.
If a change of wardrobe isn't giving you a more fulfilling feeling, you might want to consider contacting our psychic line to find out more about the void in your life. Authentic psychic readings can help you hone in on why you're feeling dissatisfied. Whether it's your career, friendships or relationships that are causing the problem, you'll be able to identify a starting point for making improvements.
Share This Page
---
Leave A Comment
You must be logged in to leave a comment. click here to login
Comments