---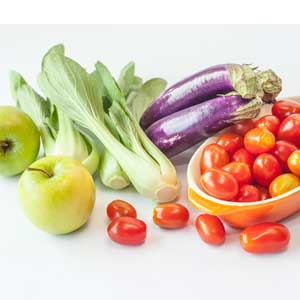 How many times have you wished that you could make a difference in your community? One small but effective way you can do something good for your neighborhood this Halloween is to give out something healthier than candy. It's no secret that sugary treats can cause cavities, which is something that no parent wants to confront. With the help of your neighbors, you might be able to create a strategy for a healthier Halloween in your area. Here are some alternatives to store-bought candy for you to consider.

1. Stationery Tools
TLC stated that items such as pens, pencils and erasers can not only be fun, but helpful in a classroom setting. Consider these nonedible but worthwhile treats for kids who come to your door.

2. Toys
Small toys can be another fun alternative to candy that won't rot kids' teeth. However, it's important to keep age in mind as you hand out these items. For instance, certain toys might be a choking hazard to toddlers or other small kids who visit your house.

3. Fruits
If you still want to give visitors something edible to enjoy when they come to your door, why not offer them fruits? Apples, peaches and plums are all ideal fruits for children who are looking for something tasty. It might not be as enticing as candy, but it can be just as sweet!

4. Homemade candy
Those who have a knack for cooking might want to think about creating their own candy for Halloween. By choosing to make your own candy, you control how much sugar and other additives go into your food. This can be a better alternative than opting for premade candy from the store.

5. Stickers and temporary tattoos
Stickers and temporary tattoos are general crowd-pleasers, meaning you can't go wrong with this idea for Halloween. Look for glittery themed stickers to hand out to people who come to your door. This option can be ideal if you're interested in a budget-friendly alternative to candy.

If you've always yearned to be a helpful member of your neighborhood, it could be within your destiny to take these types of steps to help your community. Our phone psychics can give you more insight into the urges you're feeling and how they fall in line with your true purpose in life. Live psychic readings may also point you in the right direction toward fulfilling your destiny and feeling more successful every day.
Share This Page
---
Leave A Comment
You must be logged in to leave a comment. click here to login
Comments