4 Ways to Cope When Things Don't Go Our Way by Psychic Mackenzie
Date 1/17/2021
Explore More: Self-Care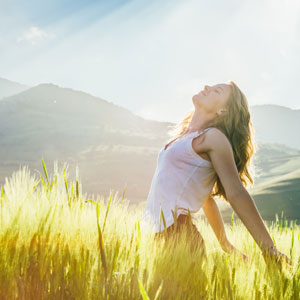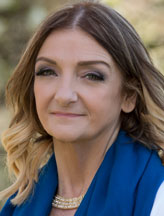 Get a Reading with Mackenzie x9602
Often things just don't go our way. It's not easy when it happens as anxiety and stress take over if we can't control our thoughts. Talking to myself once I said, "Learn to relax more Mackenzie, you teach relaxing and meditation so live it!" Of course, not being perfect, it was also hard for me too.
Many times in life, things didn't go my way. This one time I recalled, I took a deep breath three times and felt my life changing right before my eyes, and it was big. I realized strongly at that time that not getting what we want is releasing our lives to the divine and as it's said its divine timing that we truly should all wait on.
4 Ways to Cope When Things Don't Go Our Way:
Literally stop thinking about it. Our thoughts control our emotions strongly and will throw everything else off in life
Go ahead and cry. Crying is purging and cleansing. Later we will be smiling if we allow ourselves to feel the emotion of the "not getting what we want." It will only provide us with a stronger, more empowered soul.
Turn the anger or hurt into a motivator. It will become a force of nature that will put wind under your wings for you to get future blessings
Let the past mistakes be a road to better choices. Very empowering indeed
When things don't go our way, if we hold on to the anger, we stall or get stuck and anxiety increases instead of decreasing. Most will be quick to cave into their emotions as a place of comfort but trusting God and letting go is very profound. Try to say (and believe) that you should "Not be anxious over anything." It's real, it's very real. It works, it works! Did I say, 'it works?" It does! It's comforting and assuring that when we give into the divine and what is meant for us that we find much more joy in life.
Clients are often concerned and anxious and for good reason, life is overwhelming. They need the comfort and understanding, not just the predictions of the who, what, when, where and why, but the comfort and complete understanding in which divine compassion is truly coming our way.
The principle of not worrying can be applied to anything in life, love and your career. Forcing ourselves to relax and let the divine take over will generate true miracles. Relaxation and confidence that the divine is here to lead if we allow that to happen, but unfortunately, most do not allow it. We all want to take charge of things and when we are allowed to do that which we are, and we mess up (big smiles) then we have only ourselves to blame. It's a gift from God, the ability to not be anxious over anything, and it certainly does come with practice.
If you're anxious over love, career, or anything at all, giving it over to the divine and relaxing is the answer, as the way will be made clear to you.