3 Ways to Amp Up the Positive Energy of Your Home by Psychic Roxanna
Published Date 3/26/2014
Category: Life, Destiny & Meaning
---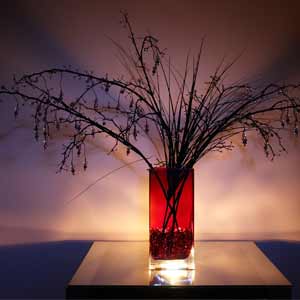 Home sweet home: your positive, re-energized sanctuary. Get ready to feel invigorated! As you perform these simple steps you will literally feel the difference.
Here are some "how-tos" to amp up the positive vibration of your home:
Old magazines or newspapers, clothes that don't fit or are out of style or anything you don't need or use anymore has to go! Negative energy loves to cling to stagnant things. It wants to stick around and drag you down. Clean out closets; go room to room. As you're doing this you'll feel a burden being lifted. Donate what you can, recycle it or just throw it out. This step will take time but it's well worth it! Don't forget the garage, the attic or the storage area. They count too!

2.

Find your "sweet spot."
Create that cozy little niche in your home where you can unwind, relax, stop thinking and de-stress. I have a small corner area in my bedroom designated for exactly this purpose. I placed a beautiful light blue pillar candle on a small table and I light it every evening. When I walk into the room I can feel its peaceful glow. Pick a spot that feels good, away from the main living area of the home, that's your detox spot. Use it daily and it'll serve you well.
Now that you've removed the negative energy and brought all this positive energy in, make sure you're prepared to maintain all that you've accomplished. It's a simple but powerful last step! Before you open your front door or your garage, should that be the point of entry, ask God and/or the Positive Universe to release the negative stress of the day. You refuse to harbor this energy or bring it into your home… and mean it!
Think this is a lot of work for simple peace of mind?
It's worth it.
Once you start the process you won't stop until you're done. You and your happy home sweet home will be glad you did.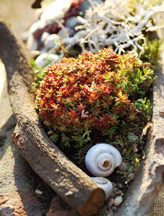 by Roxanna x7008
Want to read more? Check out Part I of this article:
Eliminate Negative Energy From Your Home
Share This Page
---
Leave A Comment
You must be logged in to leave a comment. click here to login
Comments