2014 Astrological Projections by Zodiac Sign: Part II by Psychic Suzi
Published Date 1/11/2014
Category: Life, Destiny & Meaning
---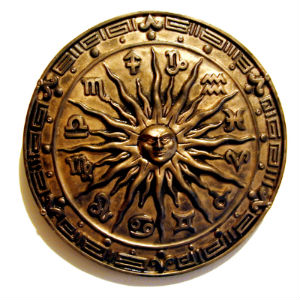 Cancer – 2014 begins with Venus—love and money—going backwards/retrograde in the area of contracts/partners/commitments until late February. Review all the details and take your time deciding about your long term security. You have personal protection 'til July. Then your income, home, and self-esteem will get a boost. Be aware that not only will your horizons expand but so could your waist line. Thinking about a home remodel when Jupiter smiles on your personal income/resources? Give it a go. Someone special could enter your life as the autumn leaves turn and warm your heart deeply.
Leo – 2014 starts with the question: Are you being supported at work? You could start to consider other options as you look at future plans. You may feel a bit restless for the first three or four months. As May arrives you'll have a better sense of direction. Romance could be a bolt out of the blue this year. You could be drawn to someone unlike anyone you've ever known. You may travel together—it's worth the adventure. As winter arrives a manager could smile on your hard work that will benefit your future career. This is a big growth-filled year for you.
Virgo – You enter 2014 concerned with the low flow of business. Is your income reflecting your hard work or have you simply outgrown the job? Maybe you need to consider a new line of work. You may have put aside certain career dreams for practical reasons. Perhaps it's time to dust them off and revisit the possibilities. Your public image/status/career is protected 'til late May, and by then your personal compass will point you in a new direction. A trip/reunion with siblings/cousins and other family will create treasured memories. A sudden event will reveal documents that bring a generous gift to you. Trust in the timing of events, as you could have a second Christmas in September/October. Be kind to yourself and don't worry so much this year; it's all good.
Libra – You greet 2014 busy and motivated with lots of ideas/projects. This high energy keeps you on the move 'til early March. Then a little slow down will help you revise certain concepts that looked good but didn't turn out as you'd thought. By early June you'll be back in the driver's seat. A twist of fate could present you with an opportunity to do something you've always dreamed of... go for it! Your personal life so important to you—you may experience some ups and downs because of the disruptive planet, Uranus, in your partnership house. Don't worry if the relationship changes; you won't be alone for long. The fall/winter brings snow, snuggles, and smiles with someone special.

Scorpio – 2014 signals a shift in your responsibility plus major housecleaning in your life. Have you been thinking of going back to school? Family/friends (perhaps family at a distance) could offer some ideas to consider that could bring a major change in your public status by opening a new door for you. A lot will be going on in that private head of yours. You'll make plans quietly; then by fall, full of positive energy, you'll be ready to take life on with both hands. Trust your intuition and watch how your career/life improves. Sometimes you just have to take a leap of faith and trust that there is something better on the other side.
Sagittarius – As the door opens for 2014, you're concerned about creative work that's been slow getting off the ground. Don't worry, Jupiter, the protector/Santa Clause is in your house of "other people's money" until July. The wheels will start to process around March and by April the train should be ready to leave the station... moving forward. Inspired from July to the end of the year, your career should take a real boost. By October, you'll be ready to take a chance at your dream. The support of the team will let you know anything's possible. Romance smiles at you from summer on when a kindred spirit will color your heart happy.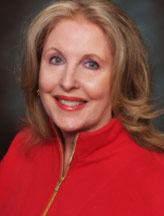 By Suzi x8046



Not seeing your sign? Check yesterday's article: 2014 Astrological Projections by Zodiac Sign: Part I
Share This Page
---
Leave A Comment
You must be logged in to leave a comment. click here to login
Comments