2014 Astrological Projections by Zodiac Sign: Part I by Psychic Suzi
Published Date 1/10/2014
Category: Life, Destiny & Meaning
---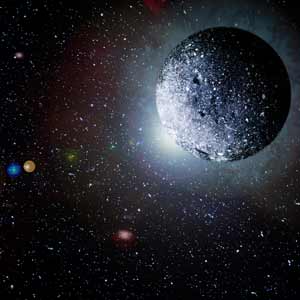 What's in store for you this year? Your birthday tells it all!
Capricorn – 2014 begins with some delays regarding money matters, from investments to taxes, but things get sorted out by early February. Business solidifies but the finishing touches remain until March. Sudden family changes this year could open the door for either a home purchase or move. You're protected in legal contracts/agreements through July. By August, luck smiles on you with other people's money. This could ease applying for a loan/refinance or a money windfall in October. Diplomatic skills will enhance career moves and help you as your hard work pays off this year.

Aquarius – You start 2014 with concerns about your income insecurity and what you can do to change that. Friends are supportive but in March you hear about exciting information you've been waiting for. Contracts, meetings, and seminars will prove helpful in networking. You're rebuilding your self-image and career. Late July/early August opportunities will seem to fall out of the sky—follow the yellow brick road! Contracts/opportunities will manifest with a major company and this relationship will grow more solid over the autumn months.
Pisces – You enter 2014 searching your thoughts for clarity regarding important career/life changes. Are you thinking of retiring? Are you ready to let go and move on to a new company or start your own business? You're at a turning point and your uncertainty takes you back and forth a bit before a major decision is reached in March. You have an angel on your shoulder from March to July. Trust and have faith; step forward into your new future. A romance could be brewing as the summer months arrive and you may feel as if you've known this person forever... maybe you have. By autumn, your life will move onto a new path with the strength you need to make it work.
Aries – As the door opens in 2014, you're in motion and finally moving past tons of delays. The wind is at your back 'til early March when the action planet, Mars, goes retrograde until late May. You'll have to tap the brakes a bit 'til early June. Avoid frustrations by revising plans and polishing a few ideas. Your patience pays off by summer; around July/August your world is hit with a lightning bolt producing amazing opportunities/events. Inspiration is everywhere—go for it! Some tensions with personal relationships could flare up as you try to balance me/you/us this year. The fall/winter brings a better balance between career and personal freedom.
Taurus – You greet 2014 by revising your personal outlook on life and family. You've been riding out some relationship/partner issues that have stretched your patience. Part of the problem is that you need to seek what your soul needs in a career. You need to spread your wings; this could be going back to school or teaching what you already know. This year your security is protected. By fall you could get a windfall/generous gift from distant family that will enhance your financial situation. Be aware of stress this year and be kind to your body.
Gemini – You begin 2014 waiting for that company raise/promotion. You have been multi-tasking better and faster than most. But all company choices and changes won't be revealed 'til late January or early February. Not only is your money/income protected but it should increase this year. The most exciting time for surprises at work seems to fall around the middle of May. Thinking of buying a new car? Wait until later in the summer—around August. Romance looks promising over the summer also. By December, an important contract/legal document could be signed that could not only put a smile on your face but one in your bank account.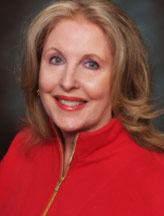 By Suzi x8046




Not seeing your sign? Check back tomorrow for part two!
Share This Page
---
Leave A Comment
You must be logged in to leave a comment. click here to login
Comments