You've Got This - Six Steps Towards Living Your Best Life by Psychic Leo
Date 8/26/2021
Explore More: Self-Care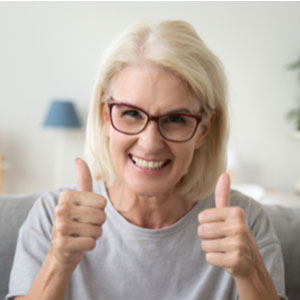 Everyone has the ability to _________ notice the blank space. This is where you insert what you want to do. Regardless of the answer the moral of this story is you absolutely can. Despite any fears which conspire to keep you from living your life without limits. Yes ma'am, sir, you there reading this right now, yes you can.
There is a place within our being, this place is our Soul. Yup, you and I are all souls in bodies currently. Our ancestors, loved ones, deities, ascended masters are souls as well but have moved from the earthly realm and exist beyond the veil. Now since our souls are our true existence, they are the person we really are and destined to be. In this place, we operate at our best. We are inwardly aware and outwardly expressing that joy and happiness. In this place we are living our life's purpose. Our best lives essentially!
So how do we get to doing this you ask? Let's simplify the process into...
6 Steps Towards Living Our Best Lives
1 - Meditate at least once daily.
Don't become a walking meditation machine but, the more the merrier is actually a true statement when it comes to mediation. Take time to clear your mind, energy and space. Simply just be. Wait and listen.
2 - Set your intentions.
Once you have reached a peaceful place and your mind is clear, silently set your intentions. I prefer silence, but you can say them aloud if you prefer. What is it that you intended to do? Notice the keyword here is intend. Not what you could do, not what you might do, but what you intended to do.
Example: I will connect with the all-knowing, I will receive answers to any question I have all for my highest good. I will understand clearly what to do and how to do it. I am grateful for I see my success on the way. So, it is...
3 – Affirmations.
Affirmations are positive statements to help you overcome negative thoughts. I provided some samples below, but you can find any affirmations that speak to you and recite them as much as needed. Even better, write them down on paper and keep it in your wallet or purse, or using technology store them somewhere handy on your smartphone for when you need to review them at any moment.
Example: I trust in the Divine guidance I am receiving. I know my path is clear and I am protected. I am successful all of my endeavors will be successful for I am connected to the greatest source. I thank you for my journey and my lessons. I trust that what is meant for me will come, doors will be opened. I will be safe and all of my needs have already been met. Thank you so much and so it is.
4. Visualize what you want.
At this point still I'm in a relaxed state. Now is when you see what it is you want. Literally see it. If you see yourself becoming a boss. See that. See the office, the suit, the perks, the bank account. Be that.
Now take it to next level. See yourself at the office answering a call or rejecting one. Be present as that boss, he'll fire someone if you have to. I mean truly own it. Pull up to the ATM and be amazed at how much is left after you drive off with a wad of cash in your designer bag.
Feet that.
How does it feel to you to have it?
Be it.
Live it.
If it makes you feel like you are the man that's because you are! If you are feeling like you just won a million-dollar scratch-off lottery ticket then cheers, you deserve it.
5 - Commit it to memory.
Take everything - seeing it, being it, feeling it and store that to you mind. Let it serve as a memory of the future, not the past. Use it as reference when you feel you have lost your way. Store it and prepare for the journey getting there. One day at a time go back there and relive the moments.
6 - Say "Thank You."
The biggest way, the most meaningful way, to show someone you appreciate them is having gratitude. Literally say thank you for where you've come from, where you are and where you're going.
In conclusion Divine timing matters so I can't verbatim say how fast or slow this process will take for you. I can however say that it works. I am a witness.
Namaste,
Leo

Get a Reading with Leo x4724
Leo is a psychic medium, intuitive reader and an empath. She knew early on in life she was different but because of cultural and religious aspects she only tapped in to her gifts in 2017. Some of her unique gifts are scrying, dream interpretations, trance, automatic writing and so much more. Leo has worked professionally as a nurse for 24 years as a vow to serving her life's purpose. She began working professionally as a spiritual advisor. Leo is a published author and is currently pursing her Doctorate in Philosophy with a specialization in parapsychology.