Your 2019 Year of the Earth Pig Chinese Zodiac Forecasts by Psychic Arthur
Published Date 2/6/2019
Category: Astrology
---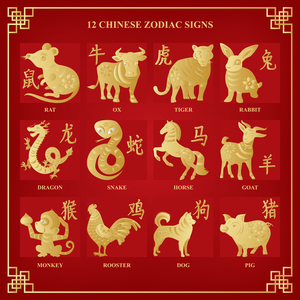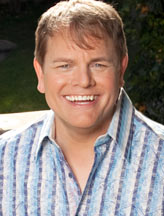 Get a Reading with Arthur x8237
If you missed the first installment of Psychic Arthur's look at 2019's Year of the Pig or need to figure out your own Chinese Zodiac sign based on the year you were born, links are provided at the end of the article.
Xinnián kuàilè (pronounced sseen nee-ahn kwhy luh) - which is Chinese pinyin spelling for Happy New Year!

According to the Chinese Lunar Calendar, The Year of the Earth Pig runs from February 5, 2019 through January 24, 2020 and for most it's not going to be a bore!

So, what does the New Year of the Porkus Pigus have in store? Here are your 2019 Chinese Zodiac forecasts, plus your 2019 Feng Shui Lucky Colors - and ones to avoid:

Rat: Look for a year full of luck and prosperity, especially when it comes to promotions, career opportunities and achieving your goals. You can also look forward to some surprising "out of the blue" rewards. If you're single, it may be best to focus on your career instead of love. If you are in a relationship, step back to avoid any possible miscommunications. Keep up with a daily exercise routine and pay attention to you health. Lucky Colors: Carnation Pink, Blue, White. Avoid: Beige

Ox: In 2019, Oxes will have great luck when it comes to money and relationships. While you may feel you're working under pressure, the opportunities to earn more will be there as long as you ask. You'll also be reaping some sweet rewards thanks to some sweet investments. If you're looking to quit smoking, this is the time. If you are looking for a partner, love is in the air – and if you already have one, get ready for that second honeymoon! Lucky Colors: Harvest Gold, Green, Red. Avoid: Black

Tiger: This is the year for Tigers to finally have some good luck when it comes to their finances, with some unexpected financial gains along with promotions, as they achieve much in their careers with the support of others. This year you'll need to learn how to come to terms with others, particularly when it comes to relationships. There could be some digestive problems, so it may be time to become familiar with your family's health history. Lucky Colors: Mystic Red, White, Beige. Avoid: Cyan

Rabbit: An excellent year is waiting for anyone born in a year of the Rabbit, with a very prosperous life ahead! Financially, Rabbits will have good luck when it comes to their finances, with chances for a better salary and/or benefits, thanks to the help of seniors or work leaders. At the same time, your investments are headed to make a nice profit. Less shy as usual, you will be able to get close to others and easily make new friends; however, when it comes to relationships, not so good. But that's okay, new friends are good, right? Lucky Colors: Saffron, Orange, Green. Avoid: White

Dragon: Dragons are destined to have steady good luck, especially in career and finances, with many chances to achieve their goals and earn some promotions along the way. Dragons should embrace whatever new opportunities are presented to them. You will be very popular and have some great opportunities when it comes to love in 2019. It will also be easy to settle down in a relationship with a loved one. The only thing you'll have to look out for is to have your health checked regularly and exercise more. Lucky Colors: Lavender Pink, White, Blue. Avoid: Cyan

Snake: Your mantra this year is: "I will survive!" While the first half of the year may seem a bit rocky and unstable, things do improve as we head into the second half of the year, especially if you focus on improving yourself and work skills. Also, it may not seem to be the best year when it comes to your finances; however, as long as you keep on eye on what you've got, you'll be okay. Remember: All things seem difficult before they become easy. Lucky Colors: Pine Green, Red, Brown. Avoid: Black

Horse: Horses have a great financial outlook for 2019, in addition to some wonderful success when it comes to building their reputations in their chosen field or work and/or study. Your finances are in good shape and your work seems extremely flexible and easy. If you're an investor, avoid the high-risk investments that people may be talking about and judge things for yourself. While Female Horses will find it easy to settle down in relationships with new loved ones, Male Horses will have their chance next year. Lucky Colors: Orchid Pink, White, Red. Avoid: Black

Goat: When it comes to most things, if the ambitious Goat wants something, they are going to have to work for it – especially when it comes to your career and finances. You'll also have to keep an eye on your money because if you are not careful there could be some financial losses, which can lead to some stress filled moments. Okay, that's the not so good news. Now for the good news! Goats are going to have a very active social life along with a very active love life! So, it's not all that bad. (At least you're not a Snake). Lucky Colors: Sky Blue, Red, Yellow. Avoid: Green

Monkey: Monkeys will have good luck with their finances and money, along with their careers. As long and you are vigilant and work smart, everything can work out in your favor, including the opportunity for a raise. There will also be many chances to achieve whatever goals you have in mind – professionally and personally. You're advised to keep a steady exercise routine, since this will also be a lucky year when it comes to relationships and easily meeting attractive partners. Lucky Colors: Vanilla, Pink, White. Avoid: Cyan

Rooster: If you want to succeed, you'll need to actually pay attention to the quality of your relationships with others. Roosters are destined to have good luck in their finances, as well as success in their career with financial rewards; however, there is no big, unexpected fortune to be made. But that's okay since there will be many chances for you to achieve your goals - so embrace the opportunities heading your way for growth. People born in a year of the Rooster are usually very active and enjoy sports, such as hiking and swimming, and will find themselves exercising to strengthen their bodies. Roosters' love prospects for this year are also very rewarding, as many easily meet an attractive new partner this year. Lucky Colors: Peach-Yellow, Cyan, Pink. Avoid: Black

Dog: This year Dogs need to rely on themselves and their own efforts and strategies to succeed in finding luck and prosperity. Your financial prospects are not bad, but you can look forward to being lucky with unexpected rewards, while focusing on your current career as opposed to searching for something new. Your health prospects are average, while financial and love prospects are good. You are likely to meet a nice person who will reciprocate your feelings. Sometimes, however, there might have be conflicts with partners, so it may best to keep your thoughts to yourself. Lucky Colors: Thulian Pink, Beige, Blue. Avoid: Green

Pig: This is your year, right? Start by setting your priorities and then get to work: once you start moving, you will start seeing results with smooth prospects for the coming year. Your overall luck for career, health, and love is normal, while their finances increase and you will be well rewarded. And even thought there might to be a small career setback, everything will turn out in your favor, with the last couple months of 2019 actually being some of the best to achieve what you want. For entrepreneurs, it's a great year to develop your businesses. When it comes to love, you're going to have to work on that, but that doesn't mean having love is out of the realm of possibilities. Lucky Colors: Indian Red, Yellow, White. Avoid: Black.

If you'd like to explore your Chinese Zodiac sign in more detail, give me a call!

Arthur x 8237


CLICK HERE
to discover your Chinese Zodiac Sign and it's compatibility with others.
To learn more about what to expect living in the 2019 Year of the Pig, VISIT HERE.
Share This Page
---
Leave A Comment
You must be logged in to leave a comment. click here to login
Comments