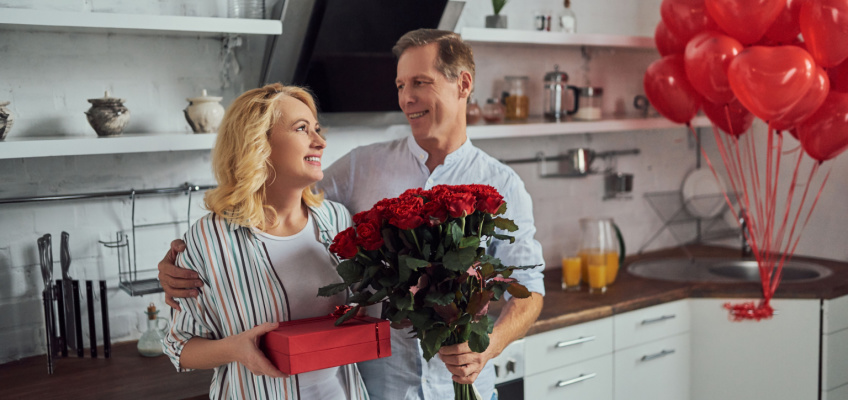 February begins with the Sun in Aquarius and ends with Pisces. This month brings us St. Valentine's Day, which can be both a blessing for many and a source of frustration for others. Rather than sit back and wait for things to happen, let's take advantage of the astrological aspects and make February more harmonious and fun. Whether you have a partner or are single, you can still embrace the vibrations of love, the elements associated with the two Sun signs of this month.

February 2023 Monthly Astrological Forecast
As the month begins with the Sun in Aquarius, take this period to explore new ways to spruce up things in your life, specifically if you are in a relationship. Avoid getting bogged down with things that bring you stress or limit your creative energy. Aquarius, which Uranus rules, allows us to rethink old ways of doing things. Use your imagination and allow yourself to experiment with ideas outside your usual way of doing things.

For those in a relationship, do something different than you usually do with your partner, such as surprise them with flowers on a random day or write a love letter and place it in their pant pocket or handbag; again, use your imagination to spice up your relationship. For the single person, take yourself out to dinner or a movie. Enjoy something random that you usually don't do alone. Remember that Aquarius's energy is light, uncomplicated, and fun-loving, which means there is no need to go overboard.
On February 19, the Sun enters Pisces bringing us a cycle that can be both fun and frustrating. Pisces, a sign of duality, can be, at times, difficult to manage because of its mutable aspects that keep things constantly fluctuating. In addition to the mutable sign of Pisces, there is Mars in Gemini, also a mutable sign.
The combination of mutable signs can be problematic since we may need to learn how to adjust to situations. On the other hand, change teaches us to be adaptable, which allows us to cope and manage. In relationships, change can make some of us feel insecure and unsure about the future; on the other hand, it keeps things exciting and fresh.
Sun in Pisces is mutable, which means it can morph into any scenario you desire. The Sun in Pisces can be packed with romantic adventures and quiet tenderness that feeds the soul. During this period, the romance you dream about is yours if you want it, so go ahead and book a romantic getaway, take a walk in the park, or cuddle at home as you binge watch your favorite show. Break away from the typical and let your romantic imagination take flight.
In addition to the Sun sign Aquarius and Pisces, this month's planetary transits consist of the following: 
Full Moon in Leo
Mercury begins in Capricorn, then enters Aquarius on February 12
Venus in Pisces
Mars in Gemini
We shall review the aspects of their general influence before diving into the specific Sun signs. Always remember that regardless of the challenges, there are ways to navigate and improve situations which is why I have also included the best dates for taking specific actions.

Love Aspects as Influenced by the Moon, Mercury, Venus, Mars, and Sun Signs Transits
Full Snow Moon in Leo – February 5, 2023
The sign of Leo is a Fire sign, which is ruled by the Sun. The Sun and Moon combination gives us extra energy and endurance to feel stronger and more focused. This month's full month in Leo fills us with the energy to feel confident and comfortable in our skin. This is a good moon to focus on self-care, enjoying the little things, and treating ourselves well. Too many of us neglect ourselves, and this moon provides the right energy to take some time to replenish ourselves.
Moon ritual: Using a pink candle and pink quartz, meditate on self-care.
Mercury in Aquarius – Beginning February 11, 2023
Communication during Mercury in Aquarius will be exciting and often loaded with hints of flirtation and wit. The cleverness of Mercury coupled with Aquarius will open up the doors to fun topics and endless moments of banter. You will find yourself comfortable expressing ideas and sharing your opinions with others. Regarding relationships, you will enjoy exchanging ideas and views with strangers and people you know. Wonderful time to meet new people if you are single or have romantic dates with your partner.
Venus in Pisces
We begin February with Venus in Pisces, which provides us with an overall feeling of compassion and connection to others. We often desire to be involved or at least connected to others during this period. We may not necessarily be ready for commitment, yet we crave romantic or platonic relationships. For those involved, you will want to spend more time with your partner even if all you do is watch TV together and nothing else. For those who are single, you may spend more time with friends or at least become available to connect with others. Venus in Pisces can bring out the lover and romantic in you, but it can also make you a bit more vulnerable than usual, so make sure to pace yourself. Overall, it's an excellent time to plan romantic dates.
Mars in Gemini
The February Sun in Aquarius creates a trine to Mars in Gemini, creating a blend of mental clarity and energy. You may be able to write or express yourself clearly in confrontational situations. It is a great cycle to activate creativity and propel them forward. The key to maximizing this aspect is to stay organized and avoid distractions; otherwise, you will be packed with ideas and nothing to show for it. In terms of romantic relationships, it allows you to express your feelings with ease. It also adds more fun and spice to your love routine. And if you are single, it is an exciting time to meet new people and have fun socializing.
For all things astrology, check out our Psychic Source Astrology Guide. Learn even more about the planets and how they impact your life.

Love Tips for Every Zodiac Sign – February 2023
Each month brings us an opportunity to improve or enjoy elements in our personal lives and love connection. Let us review each sign and see what lies ahead.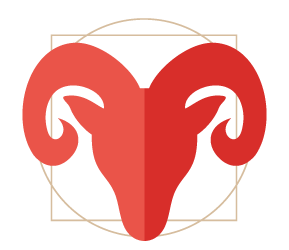 Aries (March 21 – April 20)
February brings on many opportunities for fun and diversity in your life. At the beginning of February, the Sun and Mercury are in Aquarius and Mars in Gemini, creating a sextile to Aries enhancing charm, wit, and communication style. Venus in Pisces can open your empathic channels allowing you to tap into the vibrations of your partner. If single, it will help you tap into the emotional needs of others. As the Sun enters Pisces, do not be surprised if you dive into a new relationship or revive an existing one. Best Days:  February 1, 4, 15, 19, 23, 27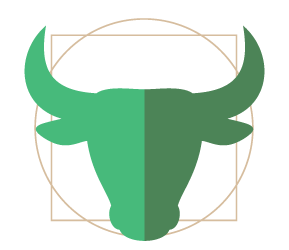 Taurus (April 21 – May 20)
Mercury in Aquarius and Mars in Gemini can be both a blessing and a hindrance to the Sun in Taurus. Mercury in Aquarius can impact communication as well as offer an opportunity to see things from a new point of view. Mars in Gemini allows you to analyze situations before proceeding forward. Venus in Pisces and Sun moving into Pisces in mid-February enable you to feel amorous and connected to your partner. If you are single, you may find yourself open to new possibilities. Best Days: February 2, 7, 8, 17, 21, 25, 26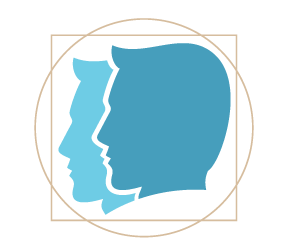 Gemini (May 21 – June 20)
Sun in Aquarius trine Mars in Gemini gives you a romantic edge at the beginning of the month, even with a square to Venus in Pisces. As the Sun moves into Pisces after February 19, you manage to use your charm and charisma as Mercury in Aquarius trines your Sun from February 11, 2023, until the beginning of March. This month will not be dull; be mindful of what you say, and you will have fun. Best Days: February 1, 5, 10, 19, 23, 27, 28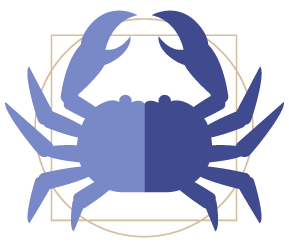 Cancer (June 21 – July 21)
February begins with the Sun in Aquarius and Mars in Gemini, which can produce some excitability and unpredictable changes. However, Venus in Pisces allows you to remain loving and focus on what matters. During Sun in Pisces, you find yourself craving romance and time with loved ones, so take advantage of this period and make some cozy plans. For those who are single, this is an ideal time to meet someone or take a chance at dating. Best Days: February 2, 7, 12, 17, 21, 25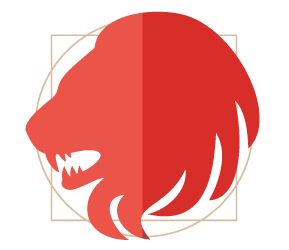 Leo (July 22 – August 21)
The Sun in Aquarius opposes Leo Sun, which allows you to look at what needs to improve in your life. Your relationships seem to expand and become exciting, especially with Mars in Gemini adding flare and charm. Venus in Pisces brings out romantic vibes. However, Mercury in Aquarius can make you second guess things due to overthinking about details. The key is to go with the flow and enjoy yourself. Best Days: February 1, 5, 10, 15, 23, 27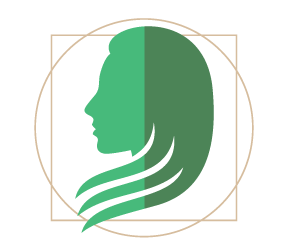 Virgo (August 22 – September 21)
February with Sun in Aquarius and Mars in Gemini can, at times, be distracting and, at times, disrupt your flow due to its ever-changing elements. However, it also means you will be outside your comfort zone, encountering new opportunities for spicing up things in your current relationship. If you are single, you find yourself open to new romantic adventures. Best Days: February 2, 7,8, 12, 17, 24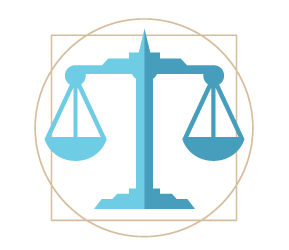 Libra (September 22 – October 21)
February with the Sun in Aquarius and Mars in Gemini is packed with fun surprises and romantic opportunities for you regardless of your relationship status. The energy for this month can be a tad erratic and, at times, feel like you are working too hard. As the Sun moves into the mutable sign of Pisces, you may fluctuate between wanting quiet evenings and last-minute romantic adventures; whatever you do, have fun. Best Days: February 1, 5, 10, 15, 19, 27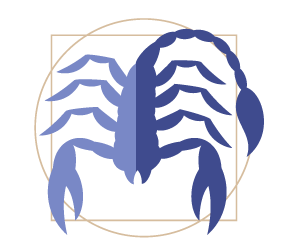 Scorpio (October 22 – November 21)
Though the Sun in Aquarius and Mars in Gemini may feel a bit erratic, you will enjoy the social elements especially since Venus is in Pisces. You will find yourself being a bit more social than usual. This is an excellent month to take your partner out for dancing and small gatherings. For those who are single, it is an ideal month for stepping out of your comfort zone and exploring unfamiliar places and people. Best Days: February 2, 7, 12, 17, 21, 25, 26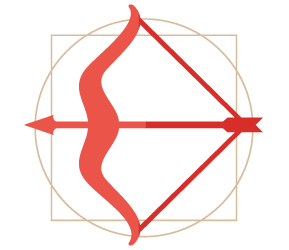 Sagittarius (November 22 – December 21)
You will enjoy the social energy that the Sun in Aquarius brings your way. However, Mars in Gemini makes you easily irritated and impatient, creating some stress in your relationships. When Mercury enters Aquarius, you will find it easier to bridge any communication gap created by Mars in Gemini. This month is a mixture of socializing and emotional rollercoasters, especially during the Sun in Pisces and Mars in Gemini. Take it easy and take advantage of the days listed as your best ones. Best Days: February 1, 5, 10, 15, 19, 23, 27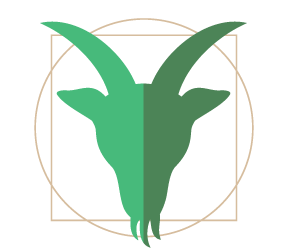 Capricorn (December 22 – January 19)
February begins with Mercury in Capricorn and Venus in Pisces, which gives you the right formula for romance. You get to enjoy both fun and romance this month, and if you are single, there are solid opportunities for new love connections. Of course, Mercury moving into Aquarius and Mars in Gemini can impact how you communicate your feelings and manage things. But overall, February has good love vibes for you. Best Days: February 7, 12, 17, 21, 25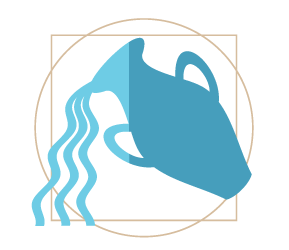 Aquarius (January 20 – February 18)
February is your month to shine, especially when the Sun in Aquarius creates a trine to Mars in Gemini. You will feel quite feisty and bold, enabling you to spice up the romance department. And if you are single, your charm explodes, and you will find yourself talking to more than one potential romantic candidate; just make sure to remember names. Regardless of what you do, enjoy yourself to the fullest. Best Days: February 1, 10, 14, 19, 23, 27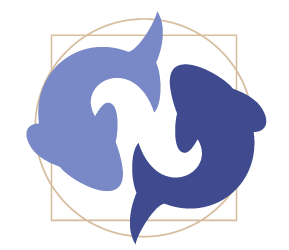 Pisces (February 19 – March 21)
February brings you many opportunities for romance, whether single or involved. Venus in Pisces will highlight your romantic desires, while Mercury in Aquarius's ever-changing energy will make you feel flirtatious and adventurous. However, Mars in Gemini creates a square to your Sun which can also make you a bit short and, at times, slightly impatient. Overall, it will be a fun month, even with the occasional snags you may encounter. Best Days: February 2, 12, 16, 20, 23, 25
Monthly Love Tips Provided by Psychic Minerva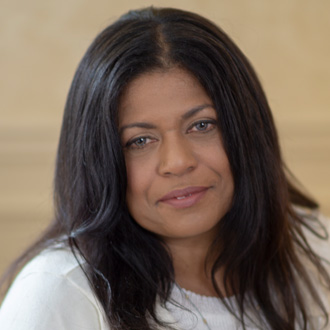 Get a Reading with Minerva x3180
About the Author
Minerva is a skilled Psychic, Tarot reader, Intuitive Coach, Interfaith Minister, and Reiki Master with a Degree in Psychology. She has more than 35 years of working as an intuitive coach and a psychic reader. Minerva, a Native New Yorker who enjoyed a career as a therapist and metaphysical teacher for over 30, has retired and is now devoted to doing psychic readings and writing. Minerva's intuitive skills and experience as a therapist provide her with a solid background for exploring various heart and soul topics with compassion and deep understanding.