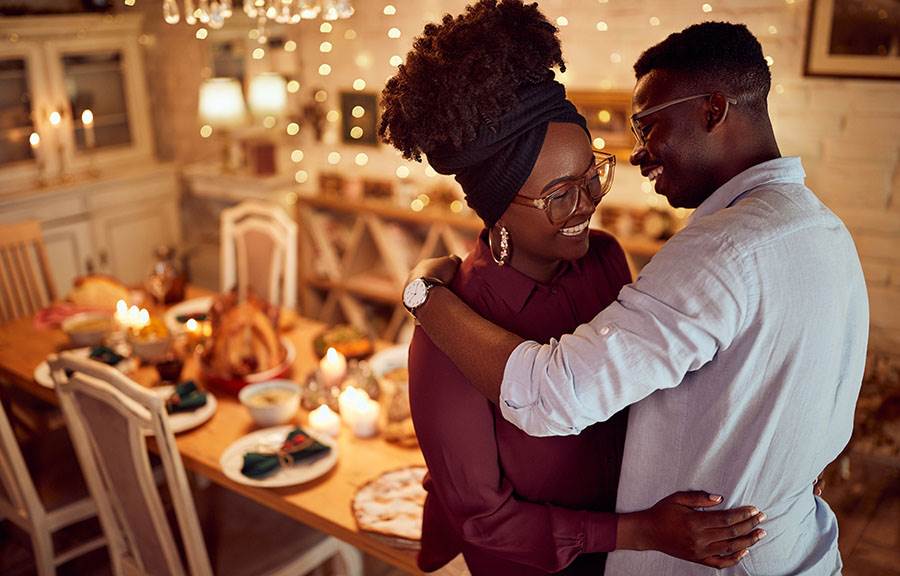 November brings us the combination of Scorpio, ruled by water, and Sagittarius, ruled by fire. The element of water rules our emotional states, while fire drives us to become proactive.  The water element in Scorpio compels us to dive deep into the hidden façade and face our fears and personal limits. At the same time, the fire element in Sagittarius drives us to free ourselves from the past and seek new ways of expressing ourselves and living our truth.

November is a good month for seeking therapy if you have been struggling with old patterns or are stuck in self-defeating behaviors.  The sign of Scorpio allows you to develop insight and understanding of your inner world, while Sagittarius provides you with the courage and confidence to move forward into the unknown.
November 2023 Monthly Astrological Forecast
The Sun in Scorpio (October 22nd – November 21st) is ideal for developing insight and understanding of ourselves and others.  Scorpio energy allows you to reflect and take inventory of situations in your life.  Evaluating what is essential for maintaining proper balance and overall emotional well-being is a significant period.  Use this cycle to evolve and develop your inner strength and emotional core through contemplation and self-compassion.
The Sun enters Sagittarius on November 22, through December 21. Sagittarius invites us to tap into our adventurous nature and let go of old patterns that prevent us from enjoying life to the fullest. This is a period for being honest with yourself and your needs. There is no reason to keep your true nature tucked away and live the life assigned by others. During this period, though, relationships with others are essential; you tend to prioritize differently, which can create friction for those who can be demanding. 

Love Aspects as Influenced by the Moon, Mercury, Venus, Mars, and Sun Signs Transits
Full Beaver Moon in Gemini– (November 27, 2023) 
The Full Moon is in the Air sign of Gemini, which brings us the agility to tackle complicated projects and add the final touches to pending projects.  It is a writer's ideal Moon for obtaining inspiration, mental clarity, and wit.  It is also an excellent moon for social events and gatherings, so take time to enjoy yourself and have fun once you have completed whatever pending project you have been working on.
Moon Ritual - Get yourself a blue candle and stone. Use the energy of the moon to bring on mental alertness and clarity. Focus on breathing and let go of anything that makes you stressed or mentally exhausted.
Mercury in Scorpio (November 1 – November 10)
The energy of Mercury in Scorpio is more of an observer and less prone to reveal thoughts.  Mercury is analytical and watchful, but ideas are expressed with intention and purpose. You may find yourself thinking and processing your feeling more than sharing; however, others may assume you are hiding secrets, which can create periods of misunderstanding. To help you through this cycle, meditate and maintain a journal to help you sort things out, and you will find ways to share when the time feels right for you.
Mercury in Sagittarius (November 11 –November 30)
While in Sagittarius, Mercury seems to explode after a period of observation and contemplation. There is a surge of energy that compels you to express yourself, which can be both valuable and troublesome.  On the positive side, the energy of Mercury can be ideal for writing, artistic projects, socializing, and traveling for fun. On the negative side, Mercury in Sagittarius can create conflicts due to its blunt tendencies, mindless chatter, and unfocused when not properly channeled. 
Venus in Virgo (November 1- November 9)
The energy of Venus in Virgo is focused on personal needs such as appearances and health and less on relationships with others.  It is a relatively quiet and introspective cycle, where personal validation comes from self-care rather than the approval of others. Emotions are grounded and stable since the mind is in charge rather than the heart, making you appear detached; however, be aware that you may face challenges in your relationship due to the lack of emotional expressions and your temporary need to detach, so don't forget to check in with those you love.
Venus in Libra (November 9- November 30)
Venus's reserved and reflective cycle in Virgo has ended, and a busier and more engaging process with Venus in Libra begins.  Whatever challenges were faced during Venus's detached and introspective transit in Virgo will be balanced out during Venus in Libra. You will find ways to create a harmonized balance between your needs and your relationship with others through engagement rather than hesitation.
Mars Scorpio (November 1 -25, 2023)  
Mars in Scorpio provides mental and emotional stamina, which enhances motivation and focus.  During this period, personal strength feels unstoppable and almost reckless. Your sexual energy intensifies, and your need for intimacy as well. Projects or activities postponed due to a lack of energy are easily managed during this period. Due to the intense surge of energy, you may sometimes overdo it, which can create potential injuries or setbacks, which means you need to pace yourself and don't overdo it. Remember that balance is the key regardless of how much energy you can spare. 
Mars in Sagittarius (November 25-December 31, 2023)
In Sagittarius, Mars can become more expressive and, at times, unsteady. There is a tendency to be verbally reckless and say things that can create conflict with others. Your physical energy is high, and your ability to endure long hours of physical activity is beyond your norm. Your motivation is high, and you find yourself with an intense burst of physical energy that may sometimes lack the endurance you need to finish projects, so pace yourself.  Mars in Sagittarius is great for getting you started on an exercise regimen, socializing, and doing those horrible home projects, however, don't forget to rest.  As for relationships, it gives you the energy to keep things alive and passionate.
For all things astrology, check out our Psychic Source Astrology Guide. Learn even more about the planets and how they impact your life.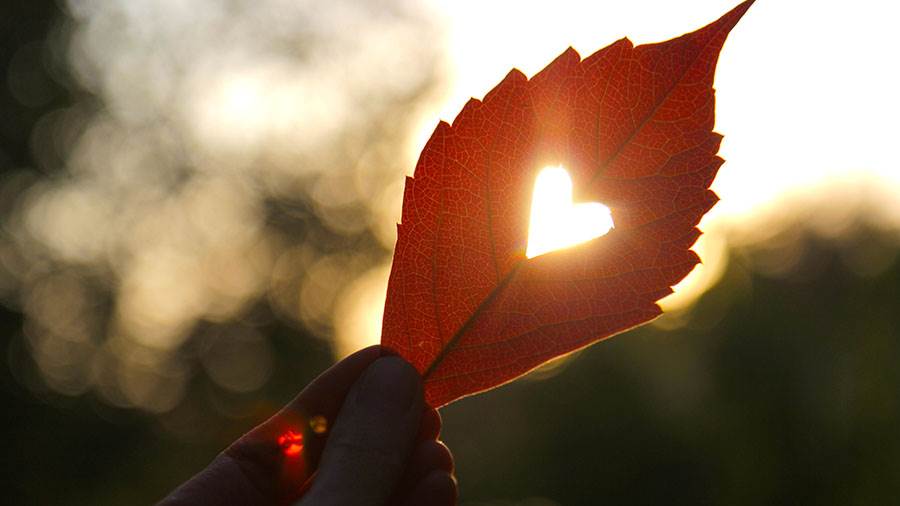 Love Tips for Every Zodiac Sign – August 2023
Each month brings us an opportunity to improve or enjoy elements in our personal lives and love connection. Let us review each sign and see what lies ahead.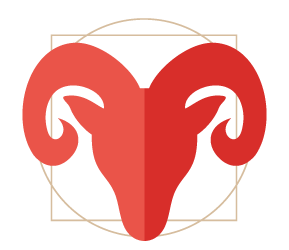 Aries (March 21 – April 20)
At the beginning of the month, with Venus in Virgo and Mars in Scorpio, you are more contemplative than reactive. Your professional goals take a temporary back seat as you focus more on loved ones and personal needs.  Your romantic life gets the needed attention that was lacking due to your busy schedule; however, once aspects change, consider continuing the positive action to avoid slipping back to old neglectful patterns. Things change quickly once Venus is in Libra and Sun enters Sagittarius giving you a surge of energy that drives you into overdrive in every area of your life, so pace yourself.
Best days:  November 1, 4, 14, 18, 23, 24, 27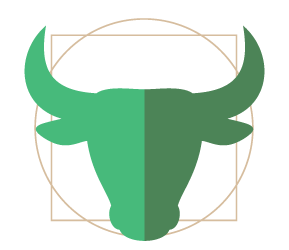 Taurus (April 21 – May 20)
At the beginning of November, Venus in Virgo creates a harmonious aspect with Taurus that manifests promising career and romance conditions.  Whatever you don't, avoid hesitating and overanalyzing every opportunity, especially when Venus enters Libra; remember you are not reactive nor impulsive by nature, so trust your gut when you encounter something that feels right. 
Best days: November 2, 7, 16, 20, 25, 26, 30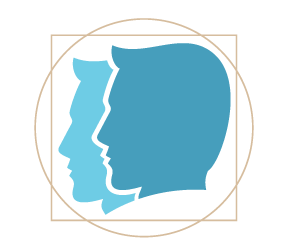 Gemini (May 21 – June 20)
The beginning of November brings romance and social gatherings opportunities as Venus in Libra creates a trine to Gemini. This is an excellent period to improve your relationships and seek changes in your career if you desire. Rest and recover from your many social obligations since overextending yourself can result in possible illness.
Best days: November 1, 4, 9, 18, 23, 27, 28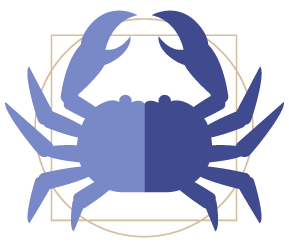 Cancer (June 21 – July 21)
The Sun, Mercury, and Mars in Scorpio add a spark of intensity to your persona, impacting your romantic life and career at the beginning of the month.  While Venus is in Virgo, this is the right time to move to the next level if you are on the fence about a pending situation, whether it's about a changing residence, relationships, or work. As a whole, you find yourself exploring potential outcomes for long-term goals.
Best days: November 2, 3,7, 12, 21, 25, 30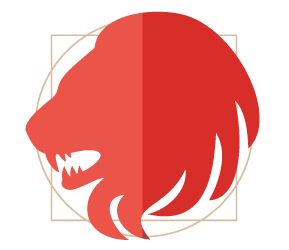 Leo (July 22 – August 21)
Sun, Mercury, and Mars in Scorpio help you dive into areas of your life that require your attention and, at the same time, awaken awareness, enabling you to improve the quality of your relationships. As Venus enters Virgo, you focus on the practical aspects of partnerships. You are slightly more cautious of your romantic connections and attempt to avoid spontaneous hook-ups that lead nowhere.  November is a month that allows you to make concrete choices that impact the quality of your relationships in the big scheme of things.
Best days: November 1, 5, 6, 10, 14, 23, 27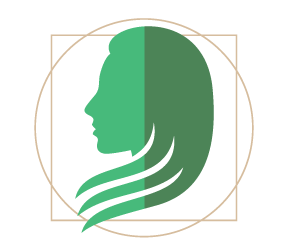 Virgo (August 22 – September 21)
Venus in Virgo brings outs the lover in you, even though you are pretty selective and uncompromising in your romantic endeavors. The typically laid-back Virgo is charming and witty as the Sun, Mercury, and Mars planets navigate through Scorpio. Take advantage of the aspects in November to upgrade your life and dive into adventures you have postponed.  This month is ideal for romantic commitments for those involved and, for the single folk, a great time to begin dating.
Best days: November 2, 7, 8, 12, 17, 25, 30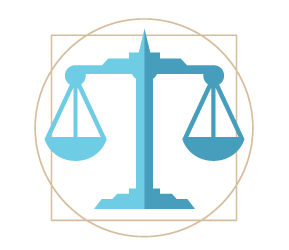 Libra (September 22 – October 21)
This month starts a little slow, allowing you to tackle forgotten projects and jump into a proactive routine. You will be geared to socialize and display your charm with Venus in Libra most of the month. Take advantage of this month to give loved ones extra attention and yourself. Treat yourself by doing things you have put off due to a hectic schedule.
Best days: November 1, 5, 10, 11, 14, 19, 27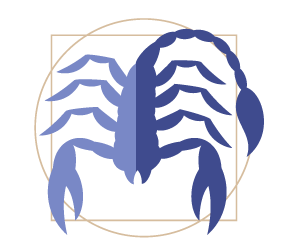 Scorpio (October 22 – November 21)
At the beginning of November, you will feel supercharged due to Sun and Mars in Scorpio, giving you a booster on all levels.  You will feel like everything is possible, allowing you to dive confidently into personal projects and improve existing romantic connections.  In addition, your positive outlook helps you attract the right conditions in romance and work. Great month to focus on goals and personal improvements.
Best days: November 2, 7, 12, 13, 17, 21, 30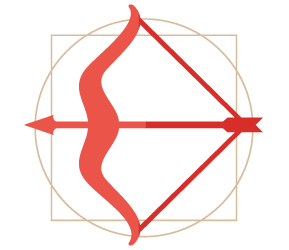 Sagittarius (November 22 – December 21)
Your energy will be a bit somber during the beginning of the month, allowing you to focus on organizing and planning for pending events in your career and social life. Your energy will go into high gear at the end of the month and remain there until the end of December, so you must prepare by pacing yourself to avoid burnout. During your high gear period, Mercury and Mars will be in Sagittarius, making you talkative, combative, fun, and charming.
Best days: November 5, 10, 14, 15, 19, 23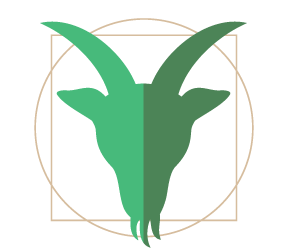 Capricorn (December 22 – January 19)
You will be in the mood for romantic nights and a slow, leisurely pace during the first half of the month. Venus in Virgo will create a trine to Capricorn, enhancing your relationships, whether they are romantic or platonic in nature. Though Mars in Scorpio enhances your energy levels, you are motivated to focus on personal needs such as home life and spiritual stability rather than career-oriented pursuits at this time. It is an excellent period to take things easy and enjoy the little things rather than run around trying to do multiple projects. 
Best days: November 7, 12, 17, 18, 21, 25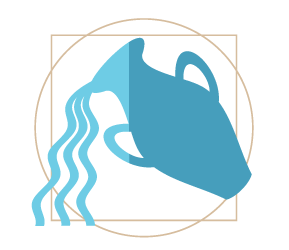 Aquarius (January 20 – February 18)
Your love sector gets a tremendous booster with Venus in Libra and Mercury in Sagittarius. Your charisma and charm are elevated, allowing you to engage in various social events and pursue opportunities that come your way. If you are single, you find yourself meeting more than one potential mate, and if you are involved, your relationship benefits from your surge of energy and enthusiasm. Overall, November brings you closer to achieving many goals since you have the vitality and endurance needed for follow-through.
Best days: November 1, 10, 14, 19, 20, 23, 27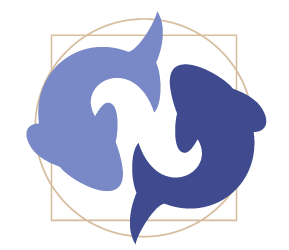 Pisces (February 19 – March 21)
The aspects of Sun, Mercury, and Mars in Scorpio increase your intuition, allowing you to form an empathetic and loving connection with others; as a result, you attract attention.  Romantic relationships are heightened, yet due to the influence of Venus in Virgo, you remain mindful and grounded. Things shift as Venus enters Libra and Mercury enters Sagittarius, making you less tolerant and prone to impatience due to the overwhelming expectations others place on your generous nature. Stay focused and spend time alone to regroup to maintain a healthy balance with others.
Best days: November 2, 12, 17, 21, 22, 25, 30
Monthly Love Tips Provided by Psychic Minerva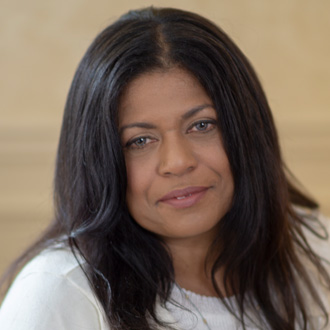 Get a Reading with Minerva x3180
About the Author
Minerva is a skilled Psychic, Tarot reader, Intuitive Coach, Interfaith Minister, and Reiki Master with a Degree in Psychology. She has more than 35 years of working as an intuitive coach and a psychic reader. Minerva, a Native New Yorker who enjoyed a career as a therapist and metaphysical teacher for over 30, has retired and is now devoted to doing psychic readings and writing. Minerva's intuitive skills and experience as a therapist provide her with a solid background for exploring various heart and soul topics with compassion and deep understanding.