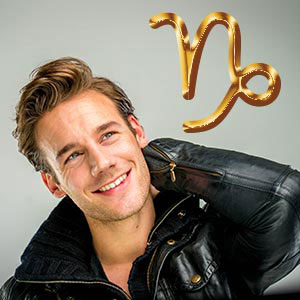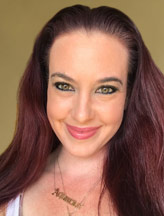 By Iris x3493
Capricorn (born between December 22 and January 19) symbolizes the season of Winter and the element of Earth when one goes within spirit and withdraws from the world to retreat into a meditative level of consciousness. It is a time when we face our inner darkness and shadow self to be brave enough to take a leap of faith into the unknown.

The Capricorn male is a mystery unto himself and those who fall in love with him should feel blessed to know this amazing soul who will always be by their side as they are hardworking and can persevere through any obstacles life throws their way. Romantically, they are one of the best lovers and committed partners in the entire zodiac that you will encounter.
What is Love to a Capricorn Man?
To a Capricorn, love is an even exchange of time and energy and of personal gratification. The sign of Capricorn symbolizes the Goat who takes his time in relationships and is slow and steady with his lover or partner. He has learned the lesson that love is not just about excessive emotions but rather about dedication and stability that will make it last and create a solid foundation.
Sexual Behaviors and Attitudes of the Capricorn Man
Capricorn is one of the most sexual signs of the zodiac, he tends to think about sex almost every day and enjoys pleasing his partner in the bedroom. He can be dominating and controlling as he has a strong sex drive and is very passionate towards his lover. The Goat takes pride in making sexual intercourse a pleasurable experience for her and wants to make sure she is completely satisfied in bed. He can spend much time and devotion in foreplay and in making sure she is pleased and sexually satisfied in every way. The Capricorn male will turn her on and he can push her to the limits, ensuring that he successfully completes his task of fulfilling her every desire.
What Qualities Does the Capricorn Man Look For in a Woman?
The Capricorn Man has much pride and cares about what other people think of him. He is self-sufficient and enraptured by a woman who is confident in herself and takes pride in her appearance and the way she presents herself in the world.
Capricorn Turn-Ons:
- Self-confident
- Dresses well/classy
- Spiritual
- Positive attitude/outlook on life
- Intelligent
- Women who take the initiative in sex and relationships
- Nice toned body physique
- Positive energy
- Firm butt/toned tummy/proportional body
Capricorn Turn-Offs:
- Superficial or fake
- Women who smoke or drink
- Too much makeup
- Bad hygiene
- Low self-esteem or think too little of themselves
- Complaining and not taking responsibility for their life or their actions.
Dating a Capricorn Man:
The Capricorn man enjoys conversation and intellectual stimulation. He prefers romantic fine dining restaurants and being sociable while getting to know each other. He is an Earth sign, so he loves the simple pleasures of food, entertainment and conversation with his lover. He also enjoys getting out in nature and going to the park for a picnic so he can have stimulating conversations with his partner and spend quality time together.
The Perfect Date:
A perfect date for the Capricorn man is anything from watching a movie to dining out or simply hugging, kissing and being affectionate with each other in the comfort of his home. He may also enjoy outdoor activities such as hiking or rock climbing to keep the relationship active and fun for both parties.
Famous Capricorn Men:
- Denzel Washington
- Elvis Presley
- Bradley Cooper
- Nicholas Cage
- Liam Hemsworth
- Jared Leto
- Orlando Bloom
- Ricky Martin
- LL Cool J
- Cuba Gooding JR.
- Dave Matthews
- Jim Carrey