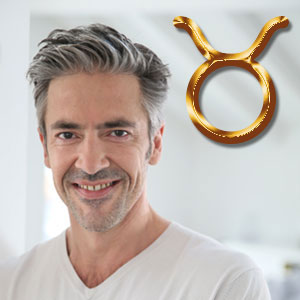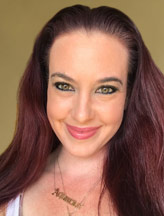 By Iris x3493
As we move into the Earth sign of Taurus born between
April 20th - May 20th,
we experience the element of nature and the enjoyment and pleasures of the five physical senses: Taste, Touch, Hearing, Smell and Sight. The sign of Taurus symbolizes the bull which in his natural element is stubborn, loyal, steadfast, passionate, dependable, and highly physical with strong sexual stamina. The Taurus man represents spiritual awareness of the physical world and relates to the comforts of life and all the sensual pleasures that life offers to them.
Through the Taurus experience, the evolved soul explores the delights of using his senses to enjoy the beauty of life and feel comforted and safe in his own element of Earth. He is symbolic of physical affection both given and received, and he will accept and return love through his senses but has yet to discover the value and true worth of it all. The Taurus man rules the throat and the neck as well as the tongue and the sense of touch to please and satisfy his partner. He is a highly sensitive creature ruled by the feminine planet of Venus, which is symbolic of love, beauty, pleasure, and above all relationships.
What is Love to a Taurus Man?
The Taurus man craves love and affection on all levels, so he is ready to embrace sexual intimacy at any given moment. Even though the bull is strong physically and quite stubborn being a leader, he is actually conditioned to believe that womanly affection is achieved through the woman taking control. He is patient with his lover and soft in his approach with her yet knows how she likes to be pleased and sexually satisfied in the bedroom.

The Taurus man is a strong silent type but his presence is alluring and will draw you in. He can be magnetic and allusive so he prefers long, slow sleepy sex that can last hours on end until he knows that you are both equally satisfied with the lovemaking. His natural ruler is Venus, which is a feminine planet so naturally he connects with his own erotic femininity and soft side, yet he personifies the masculine perfection on the physical plane. He is the epitome of perfection of both the feminine and masculine energies within oneself. Love to a Taurus man is a secure sense of belonging and a lover is his most valued possession.
Sexual Behaviors and Attitudes of the Taurus Man
The Taurus man is a highly physical and sexual creature, so he enjoys a slow approach to love and foreplay. He is stimulated through the use of the five physical senses so certain perfume scents or the smell of your skin is a major turn on for him. He likes to explore the touch and feel of a woman's body as it arouses his passionate desires making him want more of you. His natural rhythmic behavior and attitude towards sex is a slow and steady patient approach that is pleasing to both partners. He does not like casual sex as his feelings are quite sensitive and he can become easily hurt or suffer emotionally if the partner becomes distant. The Taurus soul enjoys getting to know his partner one on one and does not like to feel rushed or he will pull away. He thinks about sex every day and can handle having sex more than once or twice a day as he is relaxed and comforted by the act of lovemaking. The Taurus man views sex as spiritual so for him it is like a meditation or healing for the soul that leaves you feeling uplifted and fulfilled with the right partner.
What Qualities Does the Taurus Man Look For in a Woman?
The most attractive qualities to a Taurus man are a woman that has a good sense of humor and has healthy self-confidence. He is a very physical earthy sign, so he likes a partner that has energy and is in good shape. The Taurus man is highly attracted to physical appearance and being emotionally available of course. When he first meets a woman, he takes notice of the physique and eyes as well as how confident she is in herself and how caring and affectionate she is as a person. He is naturally flirtatious so with a Taurus man you will know he is attracted to you if he keeps giving you compliments or is warm and loving towards you.
Taurus Turn-Ons:
- Physique/body
- Sense of humor
- Attractive eyes/warm
- Caring/nurturing
- Emotionally available
- Not overly concerned about oneself
- Strong physical energy/stamina
Taurus Turn-Offs:
- No sense of humor
- Aggressiveness
- Taking the romance or sensuality out of sex
- Putting others down
- No financial stability/security
- Talking about past lovers
- Being out of shape
- Being cheap
- Dirty hygiene
Dating a Taurus Man:
The Taurus man loves to listen more than he talks so just taking it all in while his partner speaks is enjoyable for him. He loves food and sensual pleasures so going out to eat or having a romantic dinner is at the top of his lists for favorite dates. The Taurus man prefers quiet evenings at home with his partner above even physical activities such as hiking, sports, or other active pursuits. He is satisfied most with having quiet solitude time with his partner where they can watch the stars together and just spend quality time getting to know each other more. He is deep and a philosophical soul, so he likes to openly talk and explore the other persons energy and thoughts as he discovers the depths of her soul. Dating a Taurus man can be quite liberating and free as he loves to take walks in the woods with you while having long conversations and seeing the truth of who you are. If he is feeling fiery and passionate, he loves to make love underneath the moonlight and stars where it creates the perfect romantic scenery for both partners to enjoy.
The Perfect Date:
The Taurus man is earthly and sensual so anything that is romantic in nature will appeal to him. He is a lover at heart and enjoys romantic dinners and long conversations to see the depths of his partners soul. The Perfect date for a Taurus man would be a romantic dinner at home or at a nice restaurant followed by listening to music and sitting under the stars. He likes to be at peace and have quiet time with his partner so simply just being at home cuddling and watching a movie would please him and make him happy. He is a creature of comforts so any activities around the home including cooking, cuddling, watching movies, and food will bring him immense happiness and emotional satisfaction in the relationship. He does enjoy outside activities and being in nature taking long walks. He is also not afraid of going to the club going for a night of dancing. Even making a film would pique his interest as it all sets him up for getting in the mood for sex and intimacy.
Famous Taurus Men:
- George Clooney
- David Beckham
- Al Pacino
- Jack Nicholson
- William Shakespeare
- Dennis Rodman
- Liberace
- Gary Cooper
- Trent Reznor
- Javier Bardem