---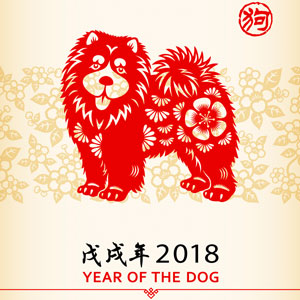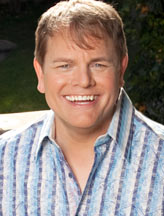 Get a Reading with Arthur x8237
If you missed the first installment of Psychic Arthur's look at 2018's Year of the Dog or need to figure out your own Chinese Zodiac sign based on the year you were born, links are provided at the end of the article.
Happy New Year! ???? (xin nián kuài lè, pronounced sseen nee-ahn kwhy luh)
According to Chinese Astrology, the
Year of the Brown Earth Dog
is all about taking action.

What does this Canine New Year have in store for you? Here are your 2018 forecasts:

Rat: It looks like there's going to be a lot of new opportunities coming your way in the form of promotions and/or job offers. Whatever you decide, your overall responsibilities will be increasing, so it may be time to take advantage of the solid offers with increased income and bonuses. While money and opportunities look good, you will have to earn it! An increase in social activities will be centered around colleagues and business partners, which will be important for networking and navigating through any "office politics." If there is a certain someone in your life, then you may want to consider taking things to the next level, since this is a good time to strengthen love relationships. This is also a good time to concentrate on outdoor exercise and activity to maintain good health.

Ox: There may not be too many changes in the work environment; however, this is a good time for mapping our your long term goals when it comes to your career. If a new job is offered, an enthusiastic approach will bring the right people around you for support. While financial gains will come from smart "forward thinking" investments, now is not the time to tie up all your capital in risky investments. Your social life should be pretty steady with coworkers and friends. At the same time, if you are single and searching for love, you will need to step back and work on yourself for now. If you are in a relationship, you need to keep communication and contact moving forward in a nonaggressive way to avoid things from "cooling down."

Tigers: You know that expression, "Money makes the world go around?" Well, in The Year Of The Rooster it had nothing to do with you. THIS YEAR – in The Year Of The Dog - IT DOES! When it comes to finances and career, luck is finally on your side. The promotions and opportunities that should have belonged to you and seemed to slip out of your fingers, finally return in a good way. Your creativity is going to be in overdrive generating new ideas to earn money and increase your finances. While most of your time will be focused on career, you will still need to approach all your relationships with a "slow, but steady" attitude, which in the long run will help to keep you balanced.

Rabbit: This is a time for a lot of changes, especially when it comes to investing in yourself, on education to learn new skills or improve the skills you already have in your career. This is also a time to shine and build a positive reputation among coworkers, which can also earn you a new job opportunity that allows you to use all your talents for an increase in income. If you stay were you are, that's still okay. You are still destined to gain a solid reputation and gain rewards through your own hard work, which leads to money, good relationships, love, and even some luxury. Oh, and that's not the best part. If you are single, this is your year to find the companionship, which then can lead to the long-term relationship you've been hoping for. Actually, finding someone born in the Year Of The Dog would be a great match.

Dragon: Things seem to be pretty much status quo when it comes to career and finances. This doesn't mean you'll not be lucky in these areas, in fact, if you are seeking a new job people born in the years of The Dog will be very helpful. Now is the time to work on yourself and staying optimistic. If you feel like you're always trying to "prove yourself," keeping a low profile may be your best bet to navigate throughout this year. While your income will seem a bit limited, there will be a chance for a financial windfall. Having a family member, relative or classmate help as a financial adviser will also be beneficial. If you have your own business there may be opportunities for new business alliances mid year. This is also a time to get out and get plenty of fresh air and explore parks. While this may not be a great time for romance, it is a great time for establishing lasting friendships.

Snake: While this year will bring various career opportunities, you may want to think twice about taking on any new challenges - and wait for the right time to spring into action. It's all about timing. Finances will be okay, but not a time to make any risky investments. As far as love, if you are single, you may need to rely on the help of others (especially those born in the years of The Rooster) to play matchmaker. If you are in a relationship, you need to let things progress slowly. Trying to "make things happen" will only cause things to end quickly. This is also a time to work on communication with loved ones, family, friends and co-workers. Remember the expression: "It's not what you say, but how you say it." You may put people off, if you are not careful. This is also a year to focus on rest and recharging your batteries after a task is completed.

Horse: If there were ever a year to come out of the gate running, this is it! As long as you love what you do, and love keeping busy, then this is going to be a very fruitful and happy year, especially when we head into the winter months. On the work front, things may seem to be a little slower compared to previous years, but this gives you the opportunity to spend more time doing what you like to do! It may also allow you to show "higher-ups" how talented you truly are. Basically, the more you work, the more you'll earn, with finances picking up during the second half of the year. Look for an exciting year when it comes to quick romances and "flings."

Sheep: When opportunities knock, go for it! However, be prepared to be the problem solver and learn to adapt quickly in order to succeed. When it comes to finances, "when it rains, it pours." So, generally speaking, your money will be okay, but now is not the time to start living an extravagant life, since you'll need to hold onto your money when it does arrive in anticipation of a few dry spells later in the year. Being sympathetic, humble, and understanding the needs of others are going to go a long way when it comes to earning recognition from family, friends, and co-workers. If you are single, social activities will increase your chances on finding a new love. If you are married, you may end up spending more time with career. As long as you let your spouse know why, quarrels will be adverted.

Monkey: This is a year to concentrate on building strong friendships that will guide you to success. Now is not the time to seek promotions or new career opportunities, since your confidence level may not be up to par. But that's okay. Staying where you are gives you a chance to gain new knowledge and experience, so when there is a chance for a promotion you will be ready. As far as money, stick to long-term investments. If you are single, it may be best to seek out someone who is slightly older and mature. If you are involved, this is not the time to push your partner "to the next level." Spending some alone time outdoors, like going to lakes, riversides, beaches, and parks to enjoy fresh air, will be very beneficial.

Rooster: Now that we've left The Year of the Rooster behind, you get to take a sigh of relief. Let's face it, it was a hard year, but that was then and this is now. Your money and finances seem to improve this year, along with several business opportunities – but you are going to have to go after them, since nothing is going to be handed to you. Actually, you'll enjoy the "challenge." If you're single, it's time to get out there and join your friends. Take the word "dating" out of your vocabulary and replace it with "being social." If you are married look for a deeper love relationship to grow.

Dog: Bottom line – this year will be better than last year as you find yourself more focused than ever before! You will be able to succeed in all aspects of work, money and career through working with others. It's also a time to shine and show others what you can do on the job. While finances may seem a little bit off balance at the beginning of the year, promotions and job opportunities by the end of the year should have you starting to put a dent into clearing your way out of debt.

Pig: According to Chinese Astrology, this is going to be a challenging year. However, "no pain, no gain." If you are offered a new job, you have to honestly ask yourself if you are ready. While you're money improves over the summer months, it's also time to save. If you are not truly sincere when dealing with family, friends and co-workers, you will not be able to move forward in social circles. At the same time, you may feel more comfortable "in your own skin," than you have in a while, which leads to an inner confidence that's been missing that last couple of years. You may also feel more impulsive, which is not necessarily a bad thing at all. If any problems arise, try to solve them right away.

If you'd like to explore your Chinese Zodiac animal sign in more detail, give me a call at x 8237.
CLICK HERE
to discover your Chinese Zodiac Sign and it's compatibility with others.

To learn more about what to expect living in the 2018 Year of the Dog, VISIT HERE.
Share This Page
---
Leave A Comment
You must be logged in to leave a comment. click here to login
Comments