---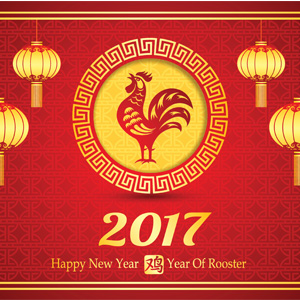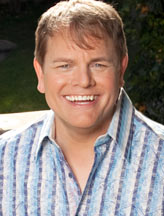 Get a Reading with Arthur x8237
If you missed the first installment of Psychic Arthur's look at 2017's Year of the Rooster or need to figure out your own Chinese Zodiac sign based on your birth year, links are provided at the end of the article.

According to Chinese Astrology, the Year of the Rooster is going to propel us all forward in one way or another!

What does the Year of the Fire Red Rooster hold for you? Here are your forecasts for 2017:

Rat: It looks like your dance card is going to be pretty full, with a lot of social activity and interactions. While it seems like your career may be standing still with no room to move forward… wait for it, yup, things most likely will move forward during the second half of the year. At the same time, try and get plenty of rest and sleep to keep up with that heavy social schedule of yours.

Ox: When it comes to a rooster year, things from relationships to finances will basically seem pretty average and stable for the Ox, which is not a bad thing. Really, "coasting" and keeping your head down, while everyone else is running around like a chicken rooster without a head, can be a very good thing. Be careful when it comes to strenuous activities, which could cause you to overexert yourself. You could end up getting sick, not so good. Oh, but this is also a good time to start saving for that rainy day!

Tigers: You know the expression, "Money makes the world go around?" Well, that doesn't have anything to you this year. Sorry. Hold onto those purse strings tight and avoid entering into any negotiations regarding finances! You'll need to get plenty of rest and watch your diet to avoid any health issues that could stop a tiger in its tracks. The good news? Well, you do have a great support group if you happen to hear any news that in some way turns your life completely upside down (just sayin').

Rabbit: While Elmer Fudd may not be lurking around "huntin' for "wabbits," this is not a time to throw caution to the wind for you Rabbits. Finances and health are the two main areas that need to be carefully cared for in this rooster year. Problems in the home can also arise due to arguments or misunderstandings with loved ones. However, this is only a precautionary warning. By simply applying your keen attention to these matters at hand, minor situations don't need to turn into major issues, and all potential problems can be avoided.

Dragon: Okay, listen up you flame-throwers with wings! It's going to be a pretty good and successful year for you Dragons! Finances look very good, as long as you enter any financial dealings and negotiations with your eyes wide open - and have done your own homework. Also, it looks good for long term relationships, with many Dragons tying-the-knot this year; however, shy away from the "hook-ups" and "one-night stands," which will end up just being a waste of time that keeps you away from finding "the one." Underneath it all, you're all pretty much gentle giants.

Snake: All I'm going to say is "no one likes a gossip" – especially at work. You'll need to think twice before you speak this year. The last thing you want is a reputation for having a "forked tongue." There could be problems with co-workers and clashes with bosses and management, leading to some unpleasant financial setbacks, if you don't watch what you say or how you say it. Showing genuine caring and compassion for others will go a long way. So, just try to stay calm, cool and collected. Hey, you're a snake – of course, you can do that!

Horse: Hay! This will be a pretty even and "steady, boy, steady" year for the Horse. While it may not seem very taxing on the surface, this is not a time to take things for granted. Avoid getting dragged into any petty family squabbles or politically fueled work drama, which could lead you to loosing your cool. Instead, take control of your life. Take that chance and gallop down a new path. You'll be surprised where it just might lead you.

Sheep: You know when we head into a Mercury Retrograde how everyone says expect delays with travel, communication, and contracts? Well, that's sorta gonna be your rooster year in a nutshell. Take care when it comes to anything to do with travel - and expect delays. Also, this is not the time for creative financial investments, since there may be hidden conflicts resulting in legal matters. Now that being said, your talents on the job should get you noticed (in a good way), which can lead to success in business and career with a possible promotion. Just make sure to leave extra early if there's any promotional dinner in your honor.

Monkey: This year monkeys do have to watch their business. It might be best to adhere to the motto: "see no evil, hear no evil, speak no evil" – literally! It appears that any conflict or challenges that may occur this year will be centered around contracts and the law. When it comes to any legal issues be cautious not to let your emotions get the best of you. Besides that, finances look pretty balanced throughout the year, while new relationships can turn more serious as the year progresses. Spending time with family can also keep you from flying off the handle and help keep you grounded.

Rooster: Bet you thought you were gonna get off easy with it being the Year of the Rooster and all. Right? Oops. In order to get though this year, you'll need to "Stop, Look, and Listen," as well as, an occasional "Duck and Cover." If you're not careful, all of your negative traits are going to come to the surface and get out of control this year. Not pretty. However, it's not all doom and gloom. As long as you apply good common sense and take your time with things – from career and finances to relationships and health – you can find success and you won't have to fly the coop. Also, spending time with family and friends can help keep you centered.

Dog: Doggone it! It's going to be pretty okay year for you Dogs this rooster year. About time! Finances, relationships, business and partnerships are all going to be your best friends - provided you ignore the irrational and crazy people that'll also be showing up around you. Think "alpha!" Stay calm and you can avoid the bickering and misunderstandings of all the runts begging for your attention. Oh, and savor the moment, not every year is going to be like this one.

Pig: Okay, it's not going to be a bad year. It's not going to be a great year, but it's not going to be a bad year either. Shy away from new investments. Don't over indulge – for health reasons (you know what I'm talking about) and make sure to exercise and eat healthy. As far as relationships (personal, business or otherwise) slow down and don't rush into any commitments. Think of it this way: There's no water in the pool, you don't wanna dive in head or feet first! Okay? Other than that, it's not going to be a bad year.

If you'd like to explore your Chinese Zodiac animal sign in more detail, give me a call at x 8237.

CLICK HERE to discover your Chinese Zodiac Sign and it's compatibility with others.
To learn more about what to expect living in the 2017 Year of the Rooster, VISIT HERE.
Share This Page
---
Leave A Comment
You must be logged in to leave a comment. click here to login
Comments