---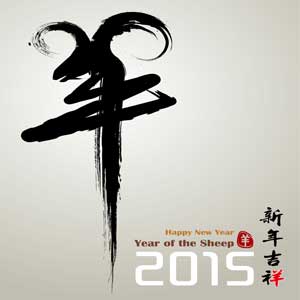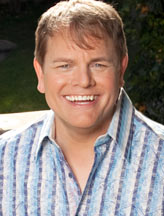 by Arthur x8237
Welcome to our third and final installment in our look at Chinese Astrology for the year 2015 by Psychic Arthur. If you missed either of the first two parts in this series or need to figure out your own Chinese Zodiac sign based on your birth year, handy links are provided at the end of the article. Enjoy!
According to Chinese Astrology, the Year of the Sheep/Goat is going to be an excellent period for just about every sign of the Chinese Zodiac, which started February 19, 2015 and lasts until February 7, 2016.
What does the Year of the Sheep hold for you? Here are your forecasts:
2015 predictions for Rat:
You'd better buckle your seatbelt, it's going to be a hectic year, but once you overcome the challenges, the rewards will be worth it – especially when it comes to career. It's your hard work, while keeping any stress under control that helps you move forward. You may also start the year seeing things one way, and end it with a different perspective. Also, before making any big decisions, it's best to remember that there are two sides to every coin. And speaking of coins, things may be a little tight (before the "rewards"), so this is not a good time to overindulge when it comes to finances. While family and friends will help keep you grounded, you'll need to take time to enjoy life and learn to relax.
2015 predictions for Ox:
Okay, this is going to be a great year for you; however, in order to succeed, the lesson of the year is learning to be flexible and letting go of being so stubborn and inflexible! If you allow yourself to change and adapt, new rewarding opportunities come your way - from love and friends, to money, business, finance and career. So it really doesn't get much better than that! Only minor hiccups show up this year, like playing referee in some family matters. Travel for fun and work can also be yours, again, provided you get out of your own immovable ways and "go with the flow."
2015 predictions for Tiger:
Remember the song, "The Impossible Dream?" Well, this is the year to make those dreams a reality! Your hard work and faith in yourself finally pays off. Your dreams will no longer seem impossible as everything starts to line up in your favor, which builds your confidence, which attracts even more adventures and opportunities. This is also good year for commitments and marriage, as well as being very social.
2105 predictions for Rabbit:
Okay, nobody "spiked" the punch, but it may seem that way since you're not going to be feeling like your regular self. This year is about figuring out your real priorities, as well as, who you are. You may even find yourself acting out of character, so you may want to avoid making any drastic life decisions. However, what this boils down to is, you'll be experiencing a positive spiritual awakening, which leads you to wanting to understand your place in the universe, in addition to your own soul. That being said, money looks good, so remember to invest and save. And even though there may not be a lot of travel in the forecast, there will still be plenty of time for soul-travel.
2015 predictions for Dragon:
This is going to be a very intense and emotional year for you Dragons, especially when it comes to work and family. The hardest challenge for you this year is making sure to control your feelings and emotions, before they end up controlling you. Passion and romance is definitely in the air, but don't let "lack of time" ruin those relationships. To help keep things in check, be sure to maintain some type of physical activity on a regular basis. This year will also be good for making investments. If you can harness your emotions and make time for yourself, you'll be amazed at the opportunities that come your way.
2015 predictions for Snake:
You'll need to watch your temper as you find yourself on the offensive this year, ready to take conflict head on. However, if you wisely put your energy towards your goals, the tension of your challenges can become some wonderful adventures. Family and friends will be there to support you, but try not to take constructive criticism on the job as "destructful" criticism. Income will be good this year, so make sure to save some for the future; however, to help balance things out, you may want to consider making the time for some inexpensive mini-vacations and/or day trips to clear your head.
2015 predictions for Horse:
Change is coming, so you'd better be prepared and get ready to jump a few hurdles. Buy, hay hey, you're a Horse and that's what you do, right? Honestly, at times, it might not be easy, but any obstacles and challenges that come your way will have you proving to yourself (and others) exactly what you're made of – and it's all good. As you work your way through this year, know that you will come out of it stronger than ever. And on the off chance you get a chance to travel abroad – GO FOR IT! Exploring new cultures will help you appreciate yours even more.
2015 predictions for Sheep:
So, it's the Year of The Sheep, does this mean bad things for you? Naaaaaa! This year belongs to you! It's your time to shine in all aspects of life: from friendships, relationships, and love, to career, finances, and even travel. However, as everything starts to go your way and your confidence starts to soar – make sure not to go overboard and become too over-confident (i.e. obnoxious and cocky)! If you do, you may find yourself standing in your own way. Money will also be good, but don't splurge it all away. It's your positive attitude and determination, as well as, some hard work that helps you get all the things in life you know that you truly deserve. So what are you waiting for?!
2015 predictions for Monkey:
This is a year of transition for you, forcing you to get all your hanging monkeys in a row in anticipation for some changes coming your way over the next couple of years. Basically, the best way to greet change is to be prepared. That's what this year is all about for you. As far as career, your ability to adapt and be willing to compromise will be the reason for your success. Business travel will be positive and profitable as well. This is also a great time to put out some feelers for a new job or some other opportunities. As far as releasing the restless energy, this is a good time to start going to the gym, maybe enroll in a class or learn a trade.
2015 predictions for Rooster:
You may not think there's a lot to crow about; however you can reach your goals if you believe in yourself, while learning to compromise with others. Yes, there will be challenges, but you never walked away from a good challenge, so you're not about to do that now! Ever the diplomat, your keen sense of logic plays an important role in helping you move forward in your career, as well as, making some sound investment choices. New affairs of the heart will also keep you busy, in a good way. You know the expression, "prevention is better than a cure?" Well, now is not the time to put off regular checkups. When all is said and done, you'll be able to overcome any challenges and walk away with a better outlook on life.
2015 predictions for Dog:
The lesson of the year for you loyal and lovable Dogs is – Teamwork! Business and personal relationships thrive, along with some financial luck, as you gain strength from the people you surround yourself with - in both your personal and professional life. In fact, if you're willing to compromise and be flexible when it comes to work – you just may end up as the alpha of the pack! At the same time, you'll need some quiet and alone time to regroup. Opportunities for exciting new passion-filled love affairs may also present themselves to the new leader, just don't let jealousy rear its ugly head. This is also a good year for that long trip you've planned for in the past and always cancelled – that is, up until now!
2015 predictions for Pig:
Believe me, you're never a boar bore, and a natural when it comes to making new friends, which really pays off for you this year. Your networking and social outgoing nature leads you to some new connections that open some fun and exciting doors, which can lead to some new business and career opportunities. However, with all this socializing, you may want to start saving for the future. Love can also be in the air, but remember not to fall in love with someone's potential – see them as they truly are to avoid any heartbreaks. Okay, get out there and start networking!
If you'd like to explore your Chinese Zodiac animal sign in more detail, give me a call. Arthur x8237
CLICK HERE to discover your Chinese Zodiac Sign and it's compatibility with others and to learn more about what to expect living in the 2015 Year of the Sheep, GO HERE.
Share This Page
---
Leave A Comment
You must be logged in to leave a comment. click here to login
Comments