Where You Should Travel to This Summer Based on Your Astrological Sign
Published Date 7/4/2018
Category: Astrology
---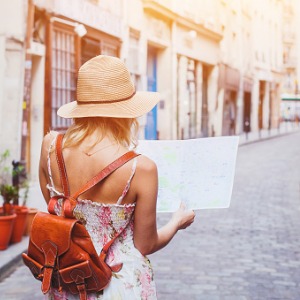 The summer season is the perfect time to get away. As you plan your vacation, check out these recommended destinations, based on your astrological sign.
Aquarius
As an Aquarius, you will want to travel somewhere unique and extremely memorable, so make plans to go international. Bali, South Korea, or Cyprus will all provide unique experiences.
Pisces
Follow your zodiac sign by traveling somewhere with water. The fish in you will enjoy swimming or relaxing on the shore. Some of the top destinations for Pisces destinations include Hawaii, San Diego, and the Caribbean.
Aries
When you're looking for an active vacation destination, plan a trip to a spot where you can hike, mountain bike, or explore new territory. Banff, Canada, is a great option. It houses Lake Louise, the No. 1 adventure destination, according to National Geographic.
Taurus
A Taurus enjoys a true vacation, with a laid-back agenda and plenty of time to sleep in and enjoy the local cuisine. Head to Napa Valley, California, to enjoy relaxation in wine country.
Gemini
When you're energized and curious, your summer vacation should be to a place with plenty of places to explore. Head to Florence or Tokyo and explore the many different museums, local eateries, and other attractions.
Cancer
Cancers tend to be family-oriented and nostalgic, so take the clan on your trip. Martha's Vineyard, Massachusetts, is the perfect destination for your vacation. You can rent a cottage instead of a hotel room for a home-like feel.
Leo
As a Leo, you'll need a vacation that allows you to do it all, in the lap of luxury. Head to New York City or Paris, where you can enjoy an upscale stay in the midst of a bustling scene. Dine at the hottest eateries and dance the night away at the A-list nightclubs.
Virgo
With the mystical streak commonly found in Virgos, exploring exotic locations with traditions tends to be at the top of the list, so a trip to Athens or Rome should satisfy those needs.
Libra
Enjoy the beauty and elegance of London, where you can connect with locals or fellow travelers as you eat at the local pubs or explore famous museums. Keep an eye out for a glimpse of the royal family!
Scorpio
Embrace your darker side on a trip to New Orleans, a city rich with jazz music, a mysterious flair, and some of the best Creole food you'll ever sample.
Sagittarius
As the wanderer of the signs, the Sagittarius has a strong need to travel. You can fulfill this need with a trip to a far-off destination, such as New Zealand or Australia.
Capricorn
Capricorns prefer comfort to adventure, so a destination with a cozy hotel and easily accessible attractions is more appealing. Top destinations for your vacation include Tokyo and Washington, D.C.
Get more information about the best place to travel on your summer vacation by visiting our online psychic for a personalized consultation. You can enjoy the perfect summer trip when accurate psychic readings steer you toward your ideal destination.
Share This Page
---
Leave A Comment
You must be logged in to leave a comment. click here to login
Comments