Hiya! I'm back at it, giving you a warm welcome to Virgo season! In this month's article, we will do a deep dive into the second mercury-ruled sign. For those new here, I am Annie, an astrologist on Psychic Source and an astrology enthusiast. In these articles, I discuss one of the twelve zodiac seasons and tell you how to work with each sign's unique energy and this month we are going to talk all about Virgo. By now, summer's warm days and long nights have begun their gradual fade, and shops are stocked to the brim with back-to-school supplies (and probably Halloween too.) Agendas seem to pile high in every aisle you walk down, conveying that it is time to prioritize order and practicality in our day-to-day lives.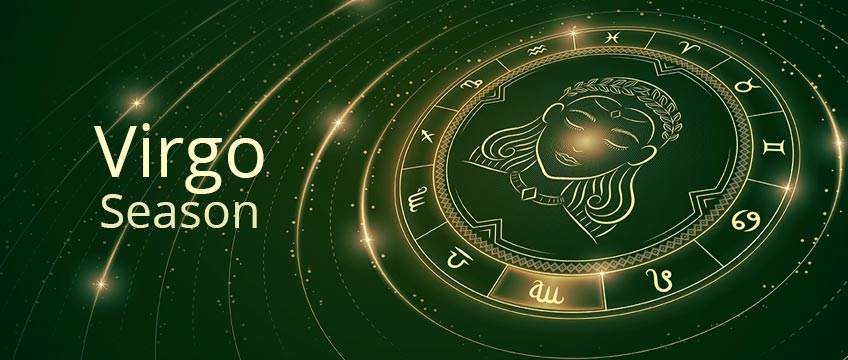 Virgo Season: August 23 – September 22
Virgo season features the finale of the summer which concludes the saga of a hot, passionate, emotional, and dramatic few months. Virgo season, which usually lasts from August 23- September 22, departs from the fiery and bold sign of Leo. After a month spent in a passionate and feisty fire sign, Virgo season allows us to return to earth softly and tune into a more consistent and flowing everyday routine.
Let's discuss five ways you can work with Virgo Season Energy.
1. Focus on Creating an Easy-to-Follow Routine
Being in both water sign and fire sign months, we notice our routine or good habits tend to slow down. We've become used to focusing more on leisure than we have structure. Of course, during summer, we get the chance to rest more, spend more time doing things we enjoy, go on fun vacations, try new foods, go to more parties, and become more indulgent in activities overall. You may notice that your usual routine is a bit thrown off. Virgo, the sign of order, encourages you to focus on creating a routine that is easy to follow. 
2. Take Some Time To Declutter And Reorganize
When we think of deep cleaning, the phrase "spring cleaning" usually comes to mind. However, Virgo Season is the best time to reset your space. Mercury's influence on the sun helps the collective become more task oriented. Now is the perfect time to reset your home and rearrange your living space. The focus should be clearing out what no longer serves you so there is room to usher in new enriching energy towards yourself and your path. Be sure to remove things that hold negative energy or unpleasant memories. When we let go of things connected to the past, we are able to call in new and positive energies.
3. Try Your Best Not To Slack Off
During the summer months, we enjoyed lots of R&R. The result is we may notice we've forgotten about essential tasks or have become a bit lazy when it comes to completing important assignments. Perhaps we may have developed an "I'll get to it later" mindset. But unfortunately, as "later" passes by, suddenly we're scrambling at the last minute to get things out of the way. Not only is this not productive, but it is also unhealthy and creates unnecessary stress. The best course of action is to focus on utilizing time effectively. Doing this brings a sense of structure and helps create less stress around you. Set aside designated times and days for tasks and essential projects. By doing this, you will feel more in control of your surroundings.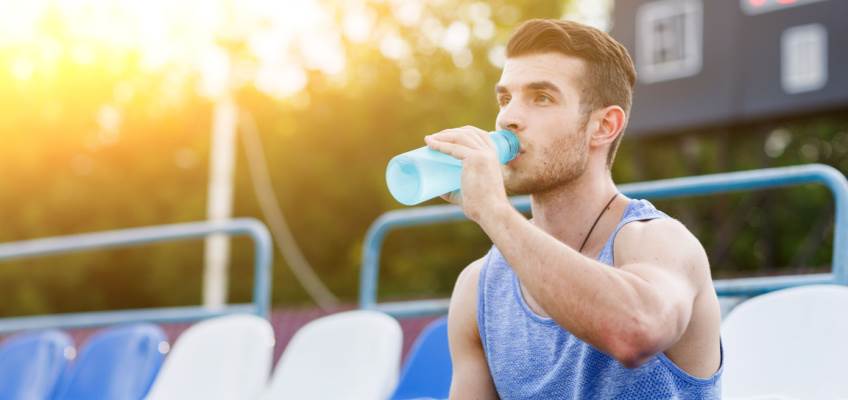 4. Create Healthy Daily Habits 
Virgo is the sign of wellness. During Virgo season, it is important to focus on creating healthier habits for the mind, heart, body, and spirit. Virgo loves all things health and wellness. Create a list of four things you can do each day, one healthy habit for each of the aspects mentioned. You can read 5-10 pages of a non-fictional book for the mind. For the heart, you can do something you love or spend time with those special for you. For the body, you can drink more water or try to get 20-30 minutes of movement into your day. And for the spirit, you can say positive affirmations each day, meditate for 5-10 minutes, and start a gratitude or positivity journal/log. You don't have to do these exact things. However, you can use the examples as inspiration. You will be pleasantly surprised at how much your mindset shifts when making these changes! No matter how you choose to go about this, the goal is to make sure you are finding new ways to love your body and mind. 
5. Be Aware Of The Critic Within, And Its Criticism
Virgo can be known as the critic of the zodiac signs because sometimes they just can't help it! This sign has an incredible eye for the details. However, Virgo may look a little too deep into things. I find that the more we look into something, the more we will likely find flaws. Try not to be too critical of the people around you and yourself. If you struggle with the inner critic, this Virgo season is about healing that dynamic. Rather than beating yourself up over every minor mistake or flaw, use your inner voice as a guide to be kinder to yourself instead of saying, "I can't." counter that with "I learn from my mistakes and grow each day." That is one example of the many ways you can rewire those thoughts. When it comes to the people around you, please make sure that you think before you speak, be aware not to give unsolicited advice, and remember your words have power. Don't forget, there is a difference between constructive criticism and just being harsh. 
All right, friends, that covers the basics for harnessing Virgo Season's fantastic energy! I know you're going to have the best time this Virgo Season. Remember to use this article as your guide during this transit. And, of course, a big ol' happy birthday to all my Virgo friends. I hope all of you have the most amazing celebrations! For more astrology-related questions, feel free to connect with one of the fabulous astrologists here on Psychic Source for your custom horoscope! I'll catch you in our next article!
Much love,
Annie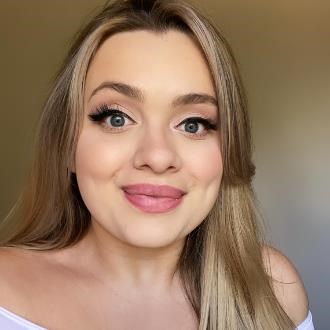 Get a Reading with Annie x4843
Annie has worked professionally as a psychic advisor for the past 11 years. Her deep passion for the occult, and her psychic talents has helped guide people to a path of true enlightenment. Annie uses her empathic abilities to connect to the hearts of the people around her, giving them answers that resonate. Her love for astrology has helped her enrich her craft further, she is able to read birth charts, and use the solar systems transit to predict your future and assist you in making important choices. As a growing psychic Annie's most important quest is to use her talent to help the people around her create the life aligned with the highest versions of their truest self.
Guide to Astrology
Our comprehensive Astrology Guide covers astrology basics, from what is astrology, to the signs of the zodiac, how the sun, moon, and planets impact your life, and much more.