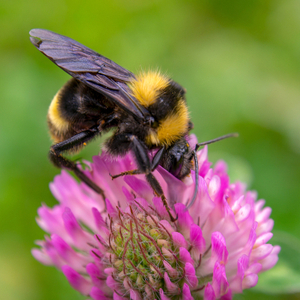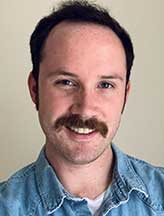 Get a Reading with Apollo x3626
As the lazy days of summer near their close and we enter into the month of September, it's no surprise that our work life starts to get more demanding. It's because we're entering into the productive energy of the sixth sign of the zodiac, Virgo. Boring, I know. However, this is the time when you can really get things done! Or at least show up on time… You may even be surprised by how much energy you have to clean and organize all of a sudden. Or you could be completely bewildered as to why you're wanting to buy Post-It notes for the first time. Just roll with it! We accomplish more when we have structure in our lives. Or, at least, it appears that way.
Don't fight the impulse to stay active during September, especially when it comes to exercise and health. This is the ideal time to remember to treat our bodies right. So, try a tofu option for a change or get out that old yoga mat for a good stretch to begin working towards a healthy mind AND body. You know the old saying, "an apple a day keeps the doctor away."
Doctors, in fact, can take front stage at this time, as Virgo energy encompasses all things health related. It may be time for a checkup! Now, more than ever, medical workers are essential. So be sure to work in some appreciation if you encounter one of these unsung heroes. Just nothing extravagant, since Virgo energy naturally doesn't like attention. Also, make sure you take time for some R&R, as you'll likely be doing more than your share of the work with this energy. After all, hospital patients can be very demanding! Finally, Mercury likes to get involved when it's not always warranted. And no, that's not exclusive to just Geminis! Virgo would rather just do the heavy lifting than trying to work things out through conversation. However, you can't do your work AND everyone else's. It's okay to say NO.
Animal Totems and the Number 6
My Animal Totem Tarot cards had some strong messages for this season the other day, when I kept noticing the 6's of the deck…
The Bumblebee
First, the bumblebee (with its worker bee status) is the symbol for the wand suit. The bumblebee is an essential part of its community, working hard day in and day out to produce honey and to serve its one and only queen. So, move aside boys, Virgos do like their sweets! It's the ladies that will be running this season! Ha ha. Speaking of honey, this delicious syrup is added to a lot of cold remedies, bringing our health back into focus with this energy. It takes just the right amount to soothe your throat. And speaking of the right amount, in a spelling BEE, the winner is determined by their accuracy in this knowledge-based competition. For Virgo season, if there's one thing you should know, it's that precision takes first prize! Bee-lieve it!
The River Otter
The 6 of Cups gets the more predatory example of the group with the river otter as its symbol. This animal is extremely carnivorous with its main source being fish and crustaceans. The river otter is adaptable to both land and water environments which shows us the mutability (or versatility) of this earth sign. It's also depicted as having a bustling family life. Something we can see with expansive Sagittarius energy happening in the 4th house of this sign.
The Chicken
Next, with the pentacles suit, is the staple of many American breakfast meals, the chicken! Most people start their day with an egg from this animal. I'll take mine sunny side up, please! They are stored in mass production (similar to bee colonies) and work around the clock to produce more and more for us to consume. However, they do get some rest in as they warm their eggs. Virgo energy reminds us to slow down (and sit down) when we're working too much! So be sure to take a break when you can! Lastly, chickens are an easy prey for a lot of animals out there, which speaks to the gentleness of this earth sign. Essentially, their efficiency can be taken advantage of as so many people seek them out to help them with their problems.
The Sugar Glider
And then we have the sugar glider. Sounds like some sort of yummy cocktail, right?! Well this little marsupial can actually fly through the air! The Mercury influence on this sign gives it some ability to come off the ground. I guess we can see that with some of the other examples, too. Did I mention this animal eats a lot of tree sap and nectar? Those sweets sure are good when you've been through a long day of work!
With these animals, we really come to see what the energy of a 6 really means. Helping others, staying productive, but working in some time for a sweet treat now and then! Take some advice from the chicken and find a coop (home) that you can retreat to when the demands get overwhelming!
Not a Virgo? No problem, if you want to learn what animal totem is coming up for you, speak or chat with me, Apollo, at extension 3626.