---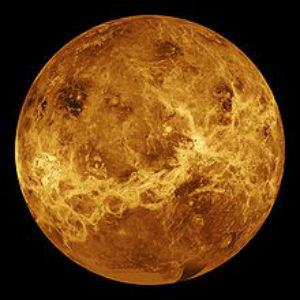 Many of you have heard about a very rare and quite moving Astronomical - Astrological event occurring on June 5 & 6, the much-anticipated transit of Venus across the face of the Sun. This is truly an amazing and unique opportunity to view Venus! The Venus Transit occurs in 120 year intervals and when it does grace us it happens twice 8 years apart. The last transit of Venus occurred on June 8th 2004.

We'll want to look up at the sky and view this once in a lifetime Astronomical event, and as spiritual people we can feel the energy of the Venus transit. Currently Venus is retrograde in her journey through Gemini, gathering our memories and re-kindling our kind thoughts.
The Venus Transit presents an incredible opportunity for us to connect with loved ones, individuals and our greater communities with the all that Venus represents – love, harmony, beauty, sensuality, generosity, and natural balance. It is important to recognize that this transit occurs during an eclipse season, making our ceremonies all the more powerful.

The path of the Venus is most remarkable; every 8 years Venus returns to almost the exact place in the sky where she was previously. During her eight year cycle she will make 10 exact conjunctions with the Sun in different signs, retrograding and stationing direct, then returning to her spot. As Venus moves around the earth, her orbit can be drawn or seen as a beautiful design; a star or five petal rose known as the 'Rose of Venus' emerges.
Many sensitive people will feel the energy of the Venus Transit as a connection to higher love and the core values represented by Venus. Focus on the rose image, or create the image in your mind's eye and think about sending loving energy to everyone, then think about that energy returning to you.
Looking for ideas to create a personal ceremony? Prepare your space with pink candles and sea shells. A bath with rose petals also represents Venus. Surround yourself with music, beauty and photographs of people and places you love as you enjoy your Venus Transit meditation.
by Moira x7776
Share This Page
---
Leave A Comment
You must be logged in to leave a comment. click here to login
Comments