Venus Retrograde - Discover What Happens When Venus Hits the Pause Button by Psychic Suzi
Published Date 5/11/2020
Category: Astrology
---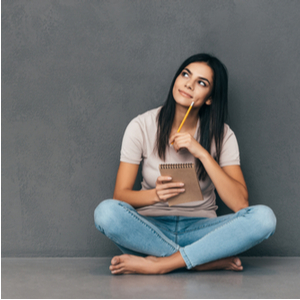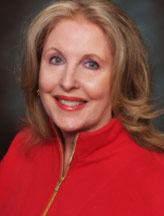 Get a Reading with Suzi x8046
Venus turns retrograde on 5/13/2020 until 6/25/2020. This cycle only comes around every 8 years.

Planet Venus touches on love expectations, money matters and security needs. It is currently in the air sun sign of Gemini so mental pursuits, ideas, thoughts, creative works (including writing music and books) as well as sales, public relations, and marketing are all in the spotlight.

Are we listening?
Are we inspired?
Are we saying what we should to open doors to better understanding?

This retrograde cycle is a "RE" rethink cycle for everyone.
To get the full view of Venus Retrograde in your life look up both your sun sign and your
rising sign
by the minute of your birth.
Earth Signs:
TAURUS: Venus retrograde spotlights your personal income, resources and talents. This is the time to reorganize your cash flow/budget to work within any current limits. Are you being paid what you are worth? Take this time to decide if it is time to move on or restart in a new direction.

VIRGO: Venus Retrograde highlights career ambitions and asks if you headed in the right direction? Delays in formal offers with work could be a blessing as you review the timing of your goals and dreams tied to your future.

CAPRICORN: Venus Retrograde points to any small health issues that need addressing around bone issues including teeth. Your general health may need a diet change to boost your energy and relieve an imbalance in your daily life. Do you need to focus on one job or task instead of three? Again, it's about finding balance.
Air Signs:
GEMINI: Venus Retrograde allows you the time to rethink who you are and how you present yourself to the public. Sometimes Gemini can have two sides to them, but are either of them working for your best? Your public image may need a "Redo" that could have amazing results.

LIBRA: Venus Retrograde points to education and what it can do for you now. A seminar class or degree could really boost your career. Be aware… your outlook on life is shifting and changing. A new, exciting perspective is coming into view.

AQUARIUS: Venus Retrograde puts the spotlight on your dating life and romance. Ask yourself… is it all working the way you had hoped? For you, talking about the soft spots in love is not easy but now could be your moment to step up and bring a cup of kindness. Be sure to address any concerns you may have about your love life. Also, creative inspiration could surprise you over this time cycle.
Water Signs:
CANCER: Venus Retrograde gives you time to deal with hidden feelings about your work that have bothered you. There are always two sides to a story. Pace yourself. Listen, think and trust that a greater understanding will bring you the strength you need to move forward in a more positive way.

SCORPIO: Venus Retrograde brings time to rethink. Are other's resources being all they are cracked up to be? Are they fair and can they really help you? Money matters from loans, tax inheritances or a refinance all have your attention. Trust your intuition and remember you are the private investigator of the zodiac. This will serve you well.

PISCES: Venus Retrograde spotlights home and family where major endings and new beginnings are on the horizon. Rethink and research all your future plans as it will come down to two choices that are similar. Pick the one that touches your heart, and all will be well.
Fire Signs:
ARIES: Venus retrograde brings into view words. So, what you say, when you say it and how you say it will really matter over this time cycle. If you have any difference with your siblings, now is the time to clear the air. Take a deep breath and don't let hot tempers get to you. Lead with grace and humor and know a better day is ahead.

LEO: Venus Retrograde gives you time to rethink your hopes, wishes and dreams. Who can you really trust? Do you need to step away from the thinking of a group and rely on your own gut feelings? Friends could surprise you and make you laugh when nothing seems funny. But most importantly of all, a positive outcome is just around the corner.

SAGITTARIUS: Venus Retrograde puts the spotlight on your partner. Either personal or professional issues need a rethink with better planning and over all understanding. Seek out a meeting of the minds. It is not always easy, but at least a compromise will help to win the day.
Share This Page
---
Leave A Comment
You must be logged in to leave a comment. click here to login
Comments