Venus Retrograde - Discover What Happens when Venus Hits the Pause Button by Psychic Suzi
Published Date 10/4/2018
Category: Astrology
---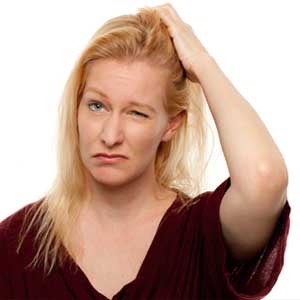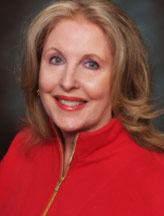 Get a Reading with Suzi x8046
VENUS is in Retrograde from 10/4/2018 to 11/16/2018. Venus covers several areas in your life including: money, love, personal values, needs, pleasure and the love of beauty. When Venus turns retrograde, it is time to "RE". That is Rethink, Research, and Redo the area that is highlighted for your astrology sign.

The gift of time can often help provide you a better view of what needs to be fixed, talked about or simply when it's time to take a break to rethink your personal direction. Keep in mind, this is not just about romance. It also impacts creative projects, money (including everything from income to contracts) and what makes you feel good down to your toes.

Look up your sun sign and rising sign (by the minute of your birth) and discover where Venus will be busy opening the doors for a "RE" for you.
AIR SIGNS: LIBRA – AQUARIUS - GEMINI

LIBRA: This Venus Retrograde cycle says to take time to rethink how you are coming across with the public. Your body may need some care including a better diet and balancing stress. Keep in mind who you partner with needs some thought. It's all in the details.
AQUARIUS: The Venus Retrograde cycle asks if it's time to brush up in an area of your career. Would going back to school give you a leg up with your work? Finding a new perspective could change everything for you.
GEMINI: This Venus Retrograde cycle suggests its time to sit down and talk things out. This touches on dating situations and if you have children they may need a redirect from you. Remember to let your creative side out as you could be holding onto money making ideas.
WATER SIGNS: SCORPIO – PISCES - CANCER

SCORPIO: This Venus Retrograde cycle says listen to that little voice in the back of your head that says something isn't right here. Trust your intuition, after all you are the private investigator of the Zodiac - you will fish out the truth one way or another. This is tied to the company you work for. Are you getting fair pay or are they overlooking you? Be strong it will all work out in the end.
PISCES: This Venus Retrograde points to others money and how it can benefit you. Take this time to rethink long term money such as retirement or other investments. If something sounds too good to be true, it most likely is. Do your homework… it will pay off in the long run. It's also a great time to think about a refinance or business loan.
CANCER: This Venus Retrograde cycle asks about your real estate goals. What are you willing to do to manifest a home purchase? You need to have a steady secure place to hang your hat, so if it is an apartment or planning for a home purchase, this is the time to do your research. Set up a plan and get it started.
FIRE SIGNS: SAGITTARIUS – ARIES - LEO

SAGITTARIUS: This Venus Retrograde cycle points to a time to investigate how to manifest your hopes, wishes and dreams. It is almost as if you have been running in circles with little to show for all your work. What do you really want? Is it money, creative freedom or a blend of both? Look deeper into who you work with. Have you out grown the situation, or do you need to communicate your concerns more clearly? It's a good time for a big REthink.

ARIES: This Venus retrograde cycle points to personal commitments. Have you been dragging your feet? Is this the one or are you not sure you even want to be married? Be as clear as you can concerning your expectations. Just because we love someone doesn't always mean you can spend 30 years with them. Look deep for the answers.

LEO: This Venus Retrograde cycle points to your relationship with siblings, aunts, uncles and cousins. How are you all getting along? There could be a situation brewing about money that everyone wants to put in their two cents. Look for fair play and balance here. Also, if you are looking for a new car, go over the fine print. If you are not sure there may be another deal in the local area that is better. Communication is the key.
EARTH SIGNS: CAPRICORN – TAURUS - VIRGO

CAPRICORN: This Venus Retrograde cycle says slow down and think about your career. Are all the cards on the table? Your public image has earned by you over the many years. You deserve that position you have had your eye on. Not one to make a lot of noise about what you want, this may be your time to speak out - they will listen. You just might be surprised how it all turns out in the end.

TAURUS: This Venus Retrograde cycle says you need to rethink how to manage your personal obligations better. Do you consolidate or pay as you can? Would an extra part time job move it all along faster? Looking for the balance here will be important as at this point you just don't want to fuss or worry about debts.

VIRGO: This Venus retrograde cycle puts the spotlight on your personal income and resources. It is time to reorganize the cash flow a bit. Also, now is the opportunity to do a bit of research for buying furniture or something to beautify your home. You may be delighted with the deals you discover and not go over the budget... yeah!
Share This Page
---
Leave A Comment
You must be logged in to leave a comment. click here to login
Comments