Venus Retrograde - Discover What Happens When Love and Money Hit the Pause Button by Psychic Suzi
Published Date 3/4/2017
Category: Astrology
---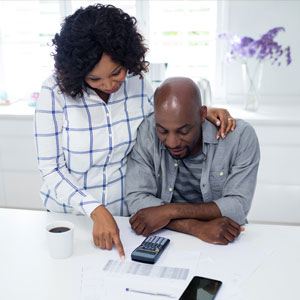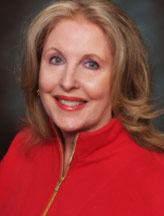 Get a Reading with Suzi x8046
Venus currently in the fire sign of Aries turns retrograde from 3/4/2017 to 4/15/2017. Venus activates the area of money, love and personal value systems. This special cycle gives you the gift of time to "RE." You should review, rethink, research, and redo current situations in your life for insights of better understanding and planning.

Look up your Sun sign and your rising sign (by the minute of your birth) and discover how Venus Retrograde could affect your life as love and money hit the pause button!
WATER SIGNS: PISCES – CANCER - SCORPIO

PISCES: Are you being tempted to stay in your current job with remarks like "We have big plans for you down the road" when you have had the feeling maybe it's time for change? Take this time to review your personal career goals as the details hold important answers. Trust your intuition and believe in you as an exciting new beginning is waiting in the wings.

CANCER: Are you feeling a bit overwhelmed by sudden career developments? Don't be! You have the personal power to plan the course that works for you. Ask the right questions over this cycle as in the end your confidence will get a boost regarding your career status.

SCORPIO: Concerned about personal obligations or bills? Take this cycle to make a new plan. Pace yourself as you will find the best road to cover your concerns. A second option regarding minor health issues can fix concerns as you increase your energy levels in a good way.
FIRE SIGNS: ARIES – LEO - SAGITTARIUS

ARIES: Feeling restless lately? Did you jump into a personal situation too fast? This could be an excellent time to rethink any concerns by talking it out. It may be time to honor your independent spirit. Know your limits, no matter how tempting a situation may appear.

LEO: Has the thought about returning to school or attending a seminar been taking over your thoughts? Slow down and take this time to reset plans and your budget. If you are a creative writer, inspiration could arrive as you rethink your storyline. Any plans to do long distance travel need to be reorganized for better outcome.

SAGITTARIUS: A sudden attraction may have thrown you off your daily routine. As exciting as it all appears, this retrograde cycle gifts you with time to rethink where you're really going with this relationship. Thinking about taking a gamble with a creative project? Wait until Venus turns direct in April. By then, all details and final directions will be clear.
EARTH SIGNS: TAURUS – VIRGO - CAPRICORN

TAURUS: A lot has been going on with you but it is this time that allows you to slowdown and step back from life. Even alone time could help you gain a new prospective. Don't worry about what is happening as it is a kind of healing taking place. When this cycle moves forward so will you… stronger and better!

VIRGO: Don't be surprised with money delays tied to home or personal loans, inherited estates or even a slow tax return. This will allow you to take a second look at your finances. Perhaps it is time to reorganize your plans to ease future money obligations.
CAPRICORN: Family matters tied to home and long term security could be front and center for you. Take this cycle to slow the overall process and look deeply at what matters for your emotional security. This short delay could be a blessing in disguise regarding your future.
AIR SIGNS: GEMINI – LIBRA - AQUARIUS

GEMINI: Events beyond your control could surprise you with someone you consider a friend. This could leave you with the odd feeling something isn't right. Best to talk it out as simple misunderstandings can be cleared up returning the relationship to a positive status.

LIBRA: Major partnerships are in front of you from marriage considerations or professional partnerships. Take this time to review what is right for you. Calm your nerves and pace yourself because when this cycle turns direct next month, your confidence returns with a positive forward motion.

AQUARIUS: Don't be surprised if misunderstandings in what is said or implied shake up relationships with siblings or aunts, uncles and cousins. Take this time to clear up communication issues. If considering buying a new car, continue to shop till this cycle moves forward in April. Then the choices will be clear and so will your budget and cost of your next mode of transportation.
Share This Page
---
Leave A Comment
You must be logged in to leave a comment. click here to login
Comments