Uranus into Taurus - Discover Where Change, Excitement and Freedom Will Touch Your Sun Sign by Psychic Suzi
Published Date 3/7/2019
Category: Astrology
---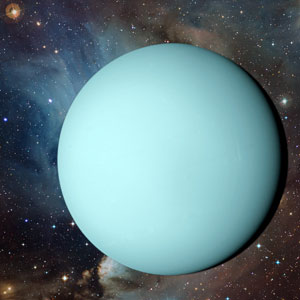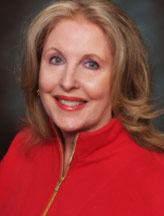 Get a Reading with Suzi x8046
Uranus moves into Taurus on 3/6/2019 to 4/25/2026. It is considered lightening among the stars. It brings sudden changes, excitement, flashes of inspiration and freedom. It can release restrictions whether self-imposed or by outside circumstances. It helps to clear away road blocks that could be holding you back. It is a slower moving planet allowing the results of its interaction in your life to take place over 6-7 years of this cycle.

It is never boring when URANUS is in town.

Look up your sun sign and rising sign (by the minute of your birth) and discover where Uranus in Taurus will be active in your life.
WATER SIGNS: PISCES – CANCER - SCORPIO
PISCES: URANUS will bring creative inspiration if you work in the general arts, PR or sales. Your natural talent could be enhanced, drawing attention to you. Sudden changes in your relationships with siblings, aunts, and uncles will need attention or fixing. Over this time, you will gain a new perspective and can release the past.

CANCER: URANUS could bring sudden changes in friendships that are no longer positive and need to be released. You will rebuild your hopes, wishes and dreams which will grow a better sense of security in your life. Your patience and adaptability could be tested but worth it all in the end.

SCORPIO: URANUS will give you a cup of courage to look at changes needed in both your personal life and professional career. It will be at times more of an inner journey and other times you will face the opposite side of life and know what must be done. Trust your intuition and know that hidden blessings await you after all the changes.
FIRE SIGNS: ARIES – LEO - SAGITTARIUS
ARIES: URANUS will bring attention to your self-esteem that is tied to your personal resources, income and talents. You may review the quality of your life and future goals that are tied to the money you make. You could consider a whole new path to reach your desired goals. Freedom and dreams will work together.

LEO: URANUS could move you into the limelight when you least expect it. A sudden shift in direction could evolve over this cycle. Your status will rise over this time in a positive way but sometimes you will wonder if it is all worth the adjustments. In one word the answer is… YES!

SAGITTARIUS: URANUS will bring out a number of work changes that will appear out of your control, but they will free you to make new choices that you never would have considered before. Bold changes will inspire a new freedom you have only dreamed of before now.
EARTH SIGNS: TAURUS – VIRGO - CAPRICORN
TAURUS: URANUS in your birth sign points to a major life changing time when you won't be able to wait and see but must think fast on your feet. Watch out for possible windfalls to the release of old ties that are no longer positive. Your body energy will speed up a new sense of hope. Excitement blooms as you manifest big dreams.

VIRGO: URANUS brings a major shift in how you see your life with a completely new perspective. What was important before, is no longer and other things rise to more importance for you. Any creative talents like writing could finally open doors long closed and this may lead publishing and even film in your future. You could consider becoming a teacher over this cycle as you go with the flow.

CAPRICORN: URANUS brings the courage to take a gamble, not something you do easily. Children could become more important… either as your own or guiding them. Inspiration could guide you to try painting as the arts could have a new appeal for you. You will learn to enjoy life more and perhaps not work so hard. It's all about finding balance.
AIR SIGNS: GEMINI – LIBRA - AQUARIUS
GEMINI: URANUS could open a locked door to your dreams, intuition and a new quiet spiritual attitude. Sudden insights could come to you and surprise you with how vivid they are. The unseen world will open up more to you as your viewpoint adjusts to new ideas. Your body could feel restless so try to get enough sleep. Your mind could feel like it is on fast-forward, but it is just your guides and teachers sharing information.

LIBRA: URANUS could activate your love of art, furnishings and beautiful surroundings. You could change your space to better reflect your aura as you grow into the new you. Your income could rise to a point that you feel freer to express your dreams. You can manifest the home you want over this cycle. Be brave - it is all there waiting for you!

AQUARIUS: URANUS could bring several home moves until you find the best place for you. Your heritage could reveal surprises or relatives from far away could enrich your sense of who you really are. It is important to be as adaptable as possible. Know that after this cycle you will feel more grounded and surer of yourself. A sudden windfall could change everything.
Share This Page
---
Leave A Comment
You must be logged in to leave a comment. click here to login
Comments