Untangling the Past as Saturn Stations Direct by Psychic Moira
Published Date 9/5/2018
Category: Astrology
---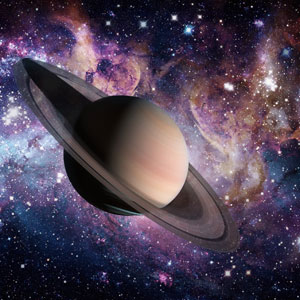 Get a Reading with Moira x7776
Most of us have experienced more than our fair share of delays with six planets in retrograde over the course of the summer, and not insignificant impediments, but an unrelenting lag. Happily, Mercury stationed direct August 19th, and it will skip forward into Virgo on September 5th. Mars Stationed Direct in Capricorn August 27th, it marches into Aquarius September 10th.

Collectively, we look ahead, ready for action.

Saturn Moves Ahead
Saturn Stations Direct in Capricorn Thursday, September 6th. Capricorn's ruler, Saturn is concerned with boundaries and karmic initiation, it represents authority, regret, and those things connected with the past. Saturn has been retrograde since April 17th. As it moves forward, we're better able to embrace its lessons. However, the influence can be a challenging one; mired as we are in the complexities of our responsibilities, we tend to brood and fuss over things that are beyond our control.

Release Your Past
The period of Retrograde was an untangling of sorts. We can now let go, releasing the past, and the confines of stuck energy. Perhaps you've felt that an area of your life has been on hold. Now, with the lessons experienced, you'll emerge with a more promising outlook.

As planets station direct, we are collectively thinking (Mercury) forward and progressing (Mars) with ease. Saturn reminds us that actions have consequences. We feel a shift in the cosmic flow. Concerns surrounding love and money became tangled during the retrograde phase, as Saturn stations, power struggles emerge. Be gentle with one another as you prepare to step away from inflexible thinking as you honor your healthy boundaries.

I'm so glad we're on this journey together!

Bright blessings,
Moira
Share This Page
---
Leave A Comment
You must be logged in to leave a comment. click here to login
Comments